Following the right people on Twitter makes it dead easy to gather new farming insights, tips and techniques to keep your dairy business ahead of the curve.
In the age of social media there are more opportunities for growth and learning within dairy farming than ever before. Being active on Twitter can give you invaluable insights from others in the industry that can help inform and inspire your own business. New tips, new techniques, new outcomes. Sounds good? We've gathered up ten of our favourite Twitter users who are making waves in the industry.
1. The Hynes Family
Paula, Peter and their three daughters Chloe, Becky and Georgina are a farming family from Ireland who've done some great things. In 2017, they scooped the award for the Zurich Ireland Farmers of the Year, and they even managed to raise an impressive €20,000 for charities in 2018. Their latest project, The Hardest Harvest, is a documentary they filmed with members of the Maasai community in Kenya, aiming to shine a light on challenges faced by agricultural communities in a different context from their own. As if all that wasn't impressive enough, 11 year old Becky can even start the plant and milk the cows all on her own. Not bad for a young one!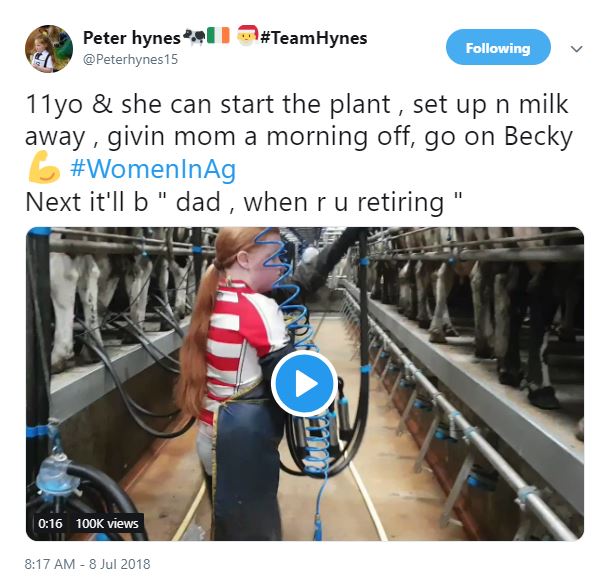 2. Phil Latham
Former NFU County Chair Phil Latham is the latest in a line of four generations of farmers who've worked the family farm at Nantwich in Cheshire. With a flock of 450 pedigree Brown Swiss Cows, you'd think he'd have his work cut out for him, but he's recently expanded his farm to include business units and an equestrian centre.
3. Stuart Russell
A self-professed 'cow geek', Stuart Russell is a farm veterinarian and a resident of the European College of Bovine Health Management. His work centres on how best to run high production intensive farms in a smart and sustainable way, a topic he has written extensively about on his blog. He's the perfect person to follow if you want to learn something new and keep up to date with new developments in the dairy farming world.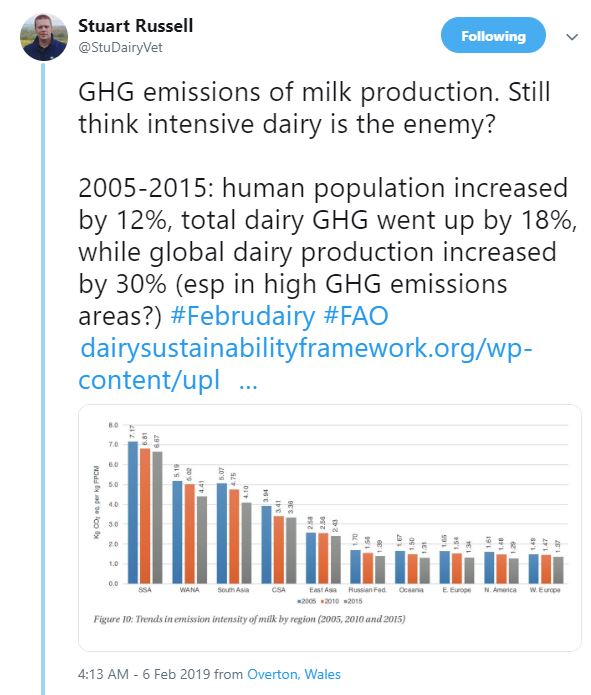 4. Marco Winters
Winters heads up the animal genetics department of the Agriculture and Horticulture Development Board, so he's right at the cutting edge of breakthroughs in agricultural science. He uses his Twitter to share and discuss his ideas on using genetics and big data to improve efficiency in dairy farming.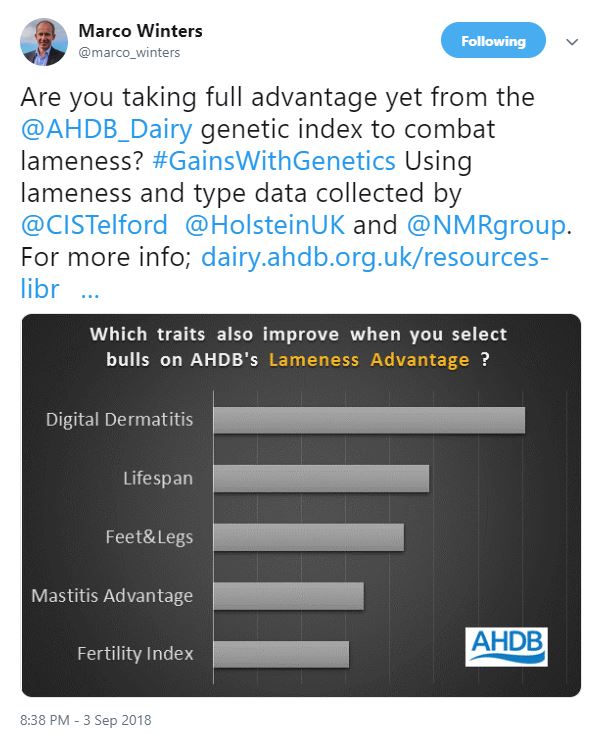 5. James Robinson
The Robinson farm has been a home for dairy cattle since 1875, with James being the latest in a long line of farmers from the family. His south Cumbrian hillside patch, Strickley Farm, has been fully organic since 2006 and regularly plays host to visiting school groups who come to learn about farming and nature.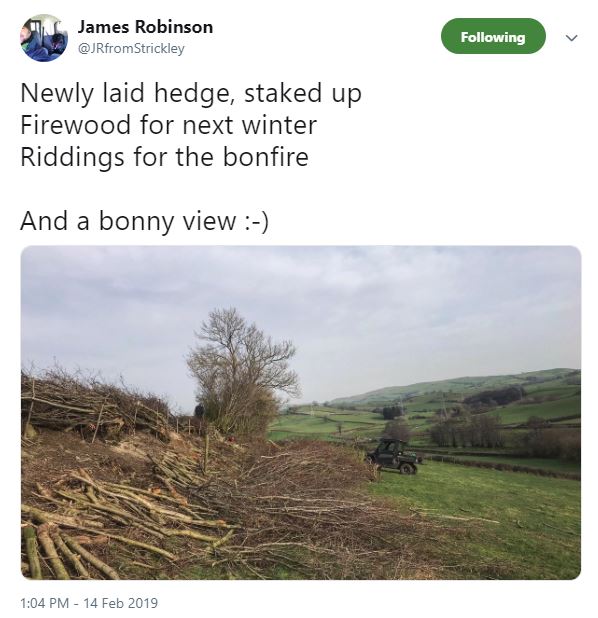 6. Abi Reader
Abi is a Welsh farmer whose Glamorganshire farm is home to over 190 cows. When she's not hard at work on the farm, she's busy touring schools all over Wales with other Welsh dairy farmers. She co-founded Cows On Tour, a road show that has been regularly taking farmers and their cows on visits to schools over the past five years, teaching children valuable lessons about how their food is made and where it comes from.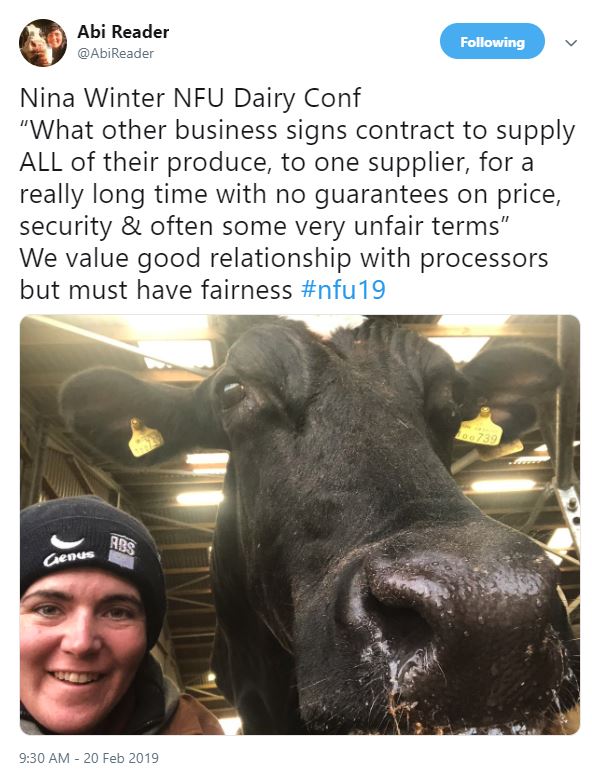 7. Alan Gamble
Gamble's farm up in the Scottish Borders is a home to a robotically milked dairy herd that made national headlines when it was featured on ITV News. He uses his Twitter to share updates from around the farm, the industry and of course, the family.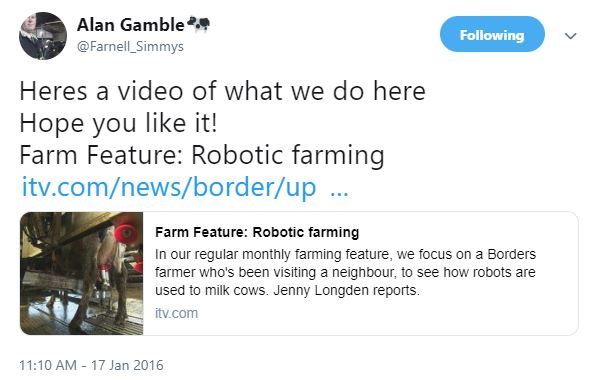 8. Chris Appleton
Based in Arlington, Chris Appleton is a third generation dairy farmer with some impressive achievements under his belt - especially when you consider he's only 27. He's part of the NFU Dairy Development Group and he won the Tesco Future Farmer Award in 2017. These days he and his flock of 430 cows help to supply Tesco with dairy products through Arla.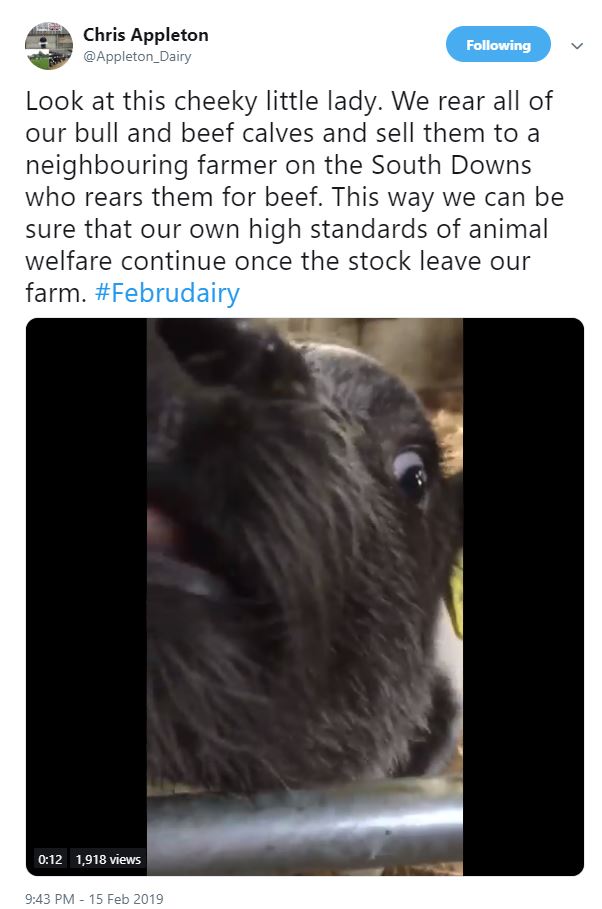 9. Gareth Wyn Jones
Gareth and his family have graced Welsh TV screens with their starring roles in the BBC Wales reality TV show Family Farm, turning Gareth Wyn Jones into somewhat of a household name. When he's not busy with slots on radio and TV, Jones uses his exposure to highlight topical issues within agriculture, ethics and the environment.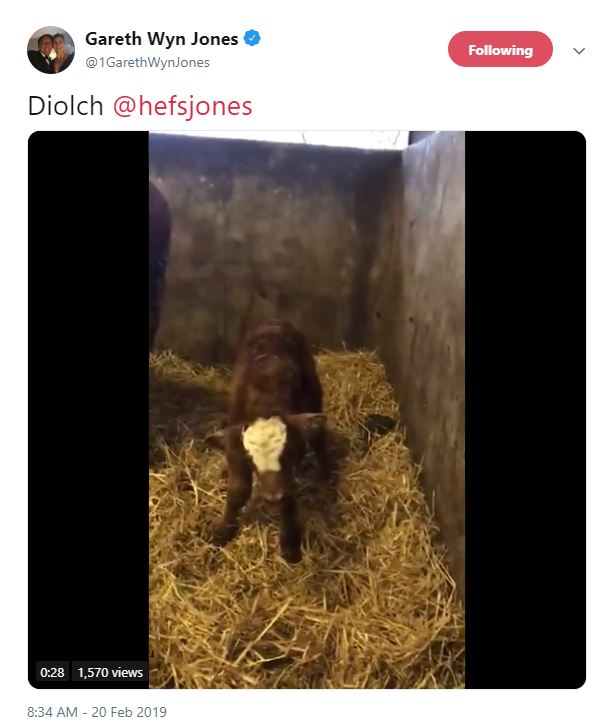 10. Feed For Growth
Feed for Growth is a Volac initiative geared towards helping dairy farmers unlock their cows' full potential through the sharing of the latest research and expert advice. The account is a great source of tips, advice and reports that can help farmers improve their bottom line and their business outcomes.