Why Feed Fat?

Essential nutrient in every diet
Provides energy without adding to the acid load in the rumen
Highest energy ingredient available
Improves productivity of farm animals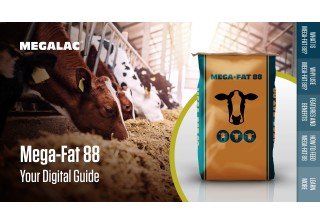 Mega-Fat 88 Your Digital Guide
Find out more about Mega-Fat 88 with our new interactive digital guide.
Mega-Fat 88 Digital Guide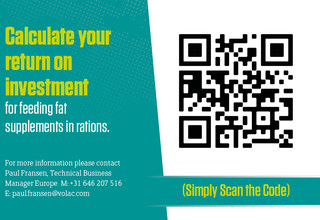 The importance of calculating your feeding fat ROI
Using the right fats at the right time can benefit your cows, such as increasing fertility and improving milk quality.
More Information
Fatty Acid Decision Maker
Help to select the correct product depending on requirements.
Download Now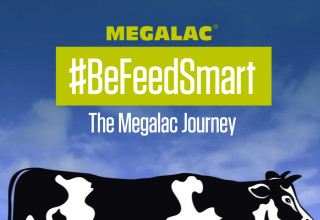 The Megalac Journey
A short animation demonstrating how 'Size Matters' and following the journey of Megalac from intake to digestion.
Watch Now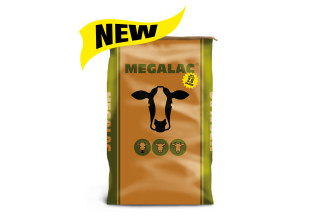 NEW offering - Megalac 2.0
All the benefits of the proven Megalac brand - now with a LOW ODOUR formula
More about Megalac 2.0
Megalac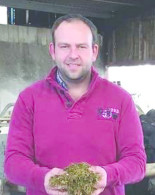 Megalac has been an integral part of our all-year-round feeding regime for many years to help promote milk yield and fertility. Boosting the energy density of the diet with Megalac helps support high yields while preserving body condition and fertility.
Richard Best, Marsh Farm, Saltash, Cornwall, UK
Megalac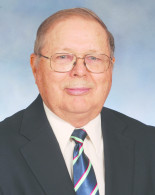 Developed for high producing cows, Megalac contains fatty acids which are unreactive in the rumen and highly digestible. Research has shown Megalac increases milk yield more consistently than other fat supplements and contributes to improved fertility.
Professor Don Palmquist, Ohio Agricultural Research and Development Centre, The Ohio State University, USA