We all know that fewer food miles tends to be good news when it comes to quality. And it goes without saying that we tend not to enjoy the prospect of some faceless corporation tampering with our food. But food provenance is important for the health and happiness of your herd too.
That's why we have launched a new series of articles and videos called #MegaStory. It's all about taking you behind the scenes at Volac: introducing you to the factory in Liverpool where Megalac is made, and the lovely people who make it. We want our customers to feel confident in the knowledge that Megalac is a clean, quality product made right here in the UK.

Go behind the curtain...
In the coming weeks you will be able to watch video tours of our factory and read interviews with key members of the Megalac team. You will see behind the curtain and learn about what we make, how we make it and why it matters to dairy farmers across the UK and beyond.
To kick off the #MegaStory series we are talking to Stephen Renshaw, who understands the factory floor inside-out.

Please introduce yourself. What is your role within Volac?
My name is Stephen Renshaw and I am shift manager here at Volac, a company I have worked with for the last sixteen years.

How has your role developed over the years?
Progressive companies have progressive job roles. I started here as an operative on the Megalac plant before becoming shift manager fourteen years ago. This role has changed significantly over the years, particularly with the implementation of resource planning and asset management software that allows us to work as efficiently as possible to meet customer demand and fulfil orders quickly.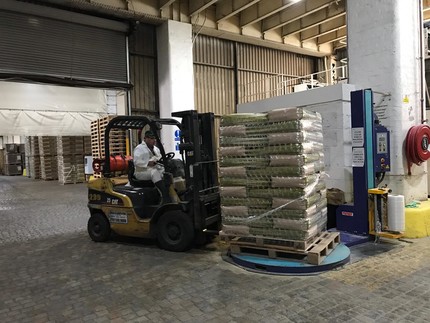 What do you enjoy about working at Volac?
Volac is always looking for new innovations: new ways to help our farming community, new products to help with real-world farming challenges and new manufacturing techniques that allow us to work more efficiently. It keeps you on your toes and things never get boring.
Then there's the team ethic. It's a bit of a cliché, but I love being part of a team. Volac make it clear how your role within the company contributes to the whole, and everyone is aware of the impact that their efforts have on the business. It's healthy and helps to keep everyone motivated.

Why do you think customers choose Megalac?
Bottom line: Megalac is a quality product. It's backed by research and gets results that help farmers tackle the nutritional challenges they face within their business. It's that simple.

Have there been any standout moments at Volac that have helped to shape your career?
One of my standout experiences at Volac was going on our Internal Leadership course. It gave me the opportunity to meet colleagues from other sites, which gave me a greater understanding of the various roles within Volac and how we are all contributing to help make the lives of farmers that little bit easier - and hopefully helping to make their businesses more profitable too!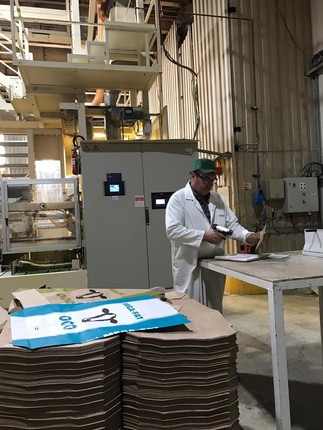 People first
It's true what they say. A business's most important asset really is its people (although we're proud of our nutritional formulations too). It's why we work hard, right from the top to the bottom of the business, to make our staff feel welcome and valued. We make sure they are aware of the contribution they are making to the business. And in return they commit to making Megalac the best product it can be.
Talk is often cheap, of course. Especially in business. But we hope that the #MegaStory series will prove to you that the integrity and quality of our product starts with great people.
Stay tuned.