Sustainable. One word that brings hope, positivity and appreciation. Palm oil. Two words that may cause some to shake their heads in disapproval. But only a select few would put the words 'sustainable palm oil' together - others may assume it's simply not possible. But we're delighted to tell you that it is. And we even hosted an entire event to bring attention to this.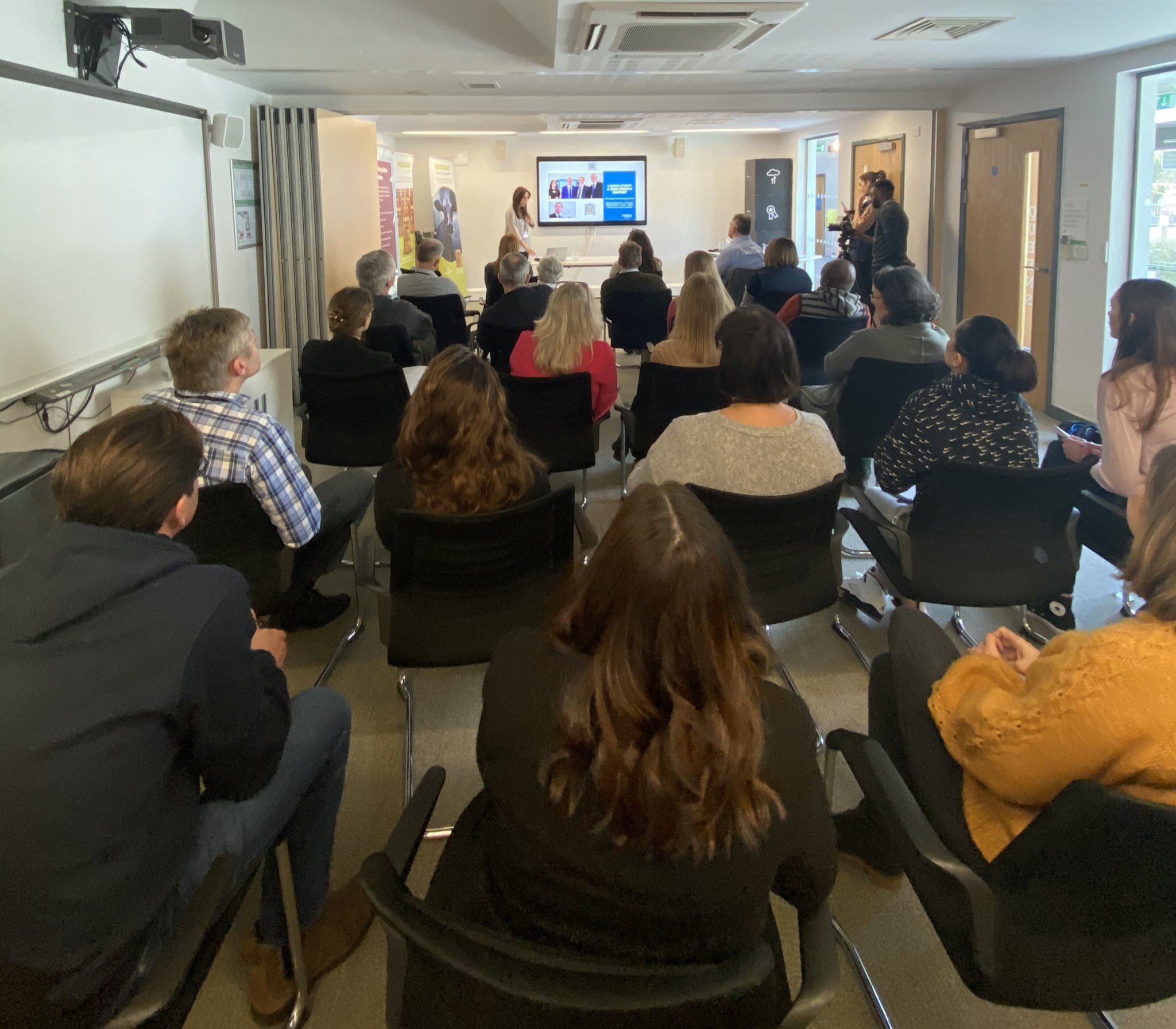 Following the event, Volac and Volac Wilmar colleagues were left feeling educated and optimistic. One team member said: "It was very inspirational. It's great to hear someone talk so positively about palm oil and sustainability. It's time to make much more of an impact, people need to know about sustainable palm oil, I did not realize the extent I use products that contain potentially unsustainable palm oil in my personal life."
We don't want anyone to miss out so here are a few of the key points that were covered…
A voice for change
Volac Wilmar Feed Ingredients (VWFI) and its shareholders, Volac and Wilmar, aim to be the agents for change advocating sustainable, traceable and responsibly-sourced palm oil and palm oil derivatives. VWFI's ambition is to lead the discussion on feed fats and the use of sustainable palm oil.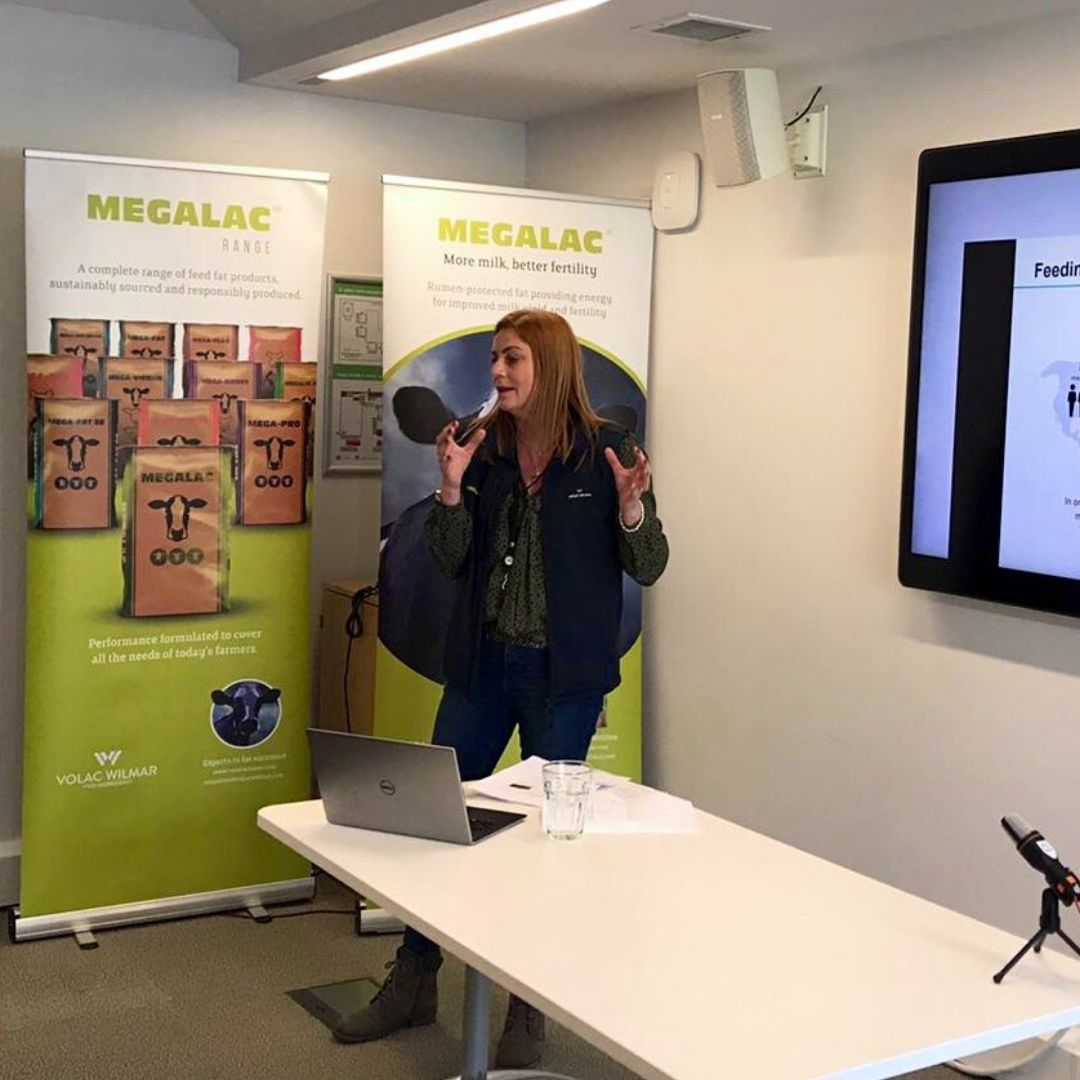 Laura Steeden, Feed Fat Product Manager for VWFI & Volac is determined for more people to have comfortable discussions about sustainable palm oil. Laura explains:
"We want to lead the way. We are the only company that is producing palm-based sustainable feed fat supplements but we haven't really been telling anyone. We're confident in our products. We're confident in our policy. We really need to stand up and lead the way with it.
"We want to actively promote the use of sustainable palm oil together with the other stakeholders that we're working with like Kellogg's, Chester Zoo, Warburtons, EECA, WWF to name a few. We need to raise our voice that little bit louder while collaborating with stakeholders both within and outside of our immediate industry to help set the agenda on the use of sustainable palm."
What is sustainable palm oil?
With the mission in mind, we teamed up with Chester Zoo's Field Conservation Manager, Catherine Barton, to explain what 'sustainable palm oil' really is.
So, what does it mean? There are many different standards for sustainable palm oil including the NDPE (No Deforestation, No Development on Peat, No Exploitation of People and Local Communities) policy. Currently the most widely-recognized is the Roundtable on Sustainable Palm Oil (RSPO). To be RSPO-certified, palm oil plantations must have been independently audited and certified against the following 2018 principles:
Behave ethically and transparently
Operate legally and respect rights
Optimise productivity, efficiency, positive impacts and resilience
Respect the community and human rights and deliver benefits
Support smallholder inclusion
Respect workers' rights and conditions
Protect, conserve and enhance ecosystems and the environment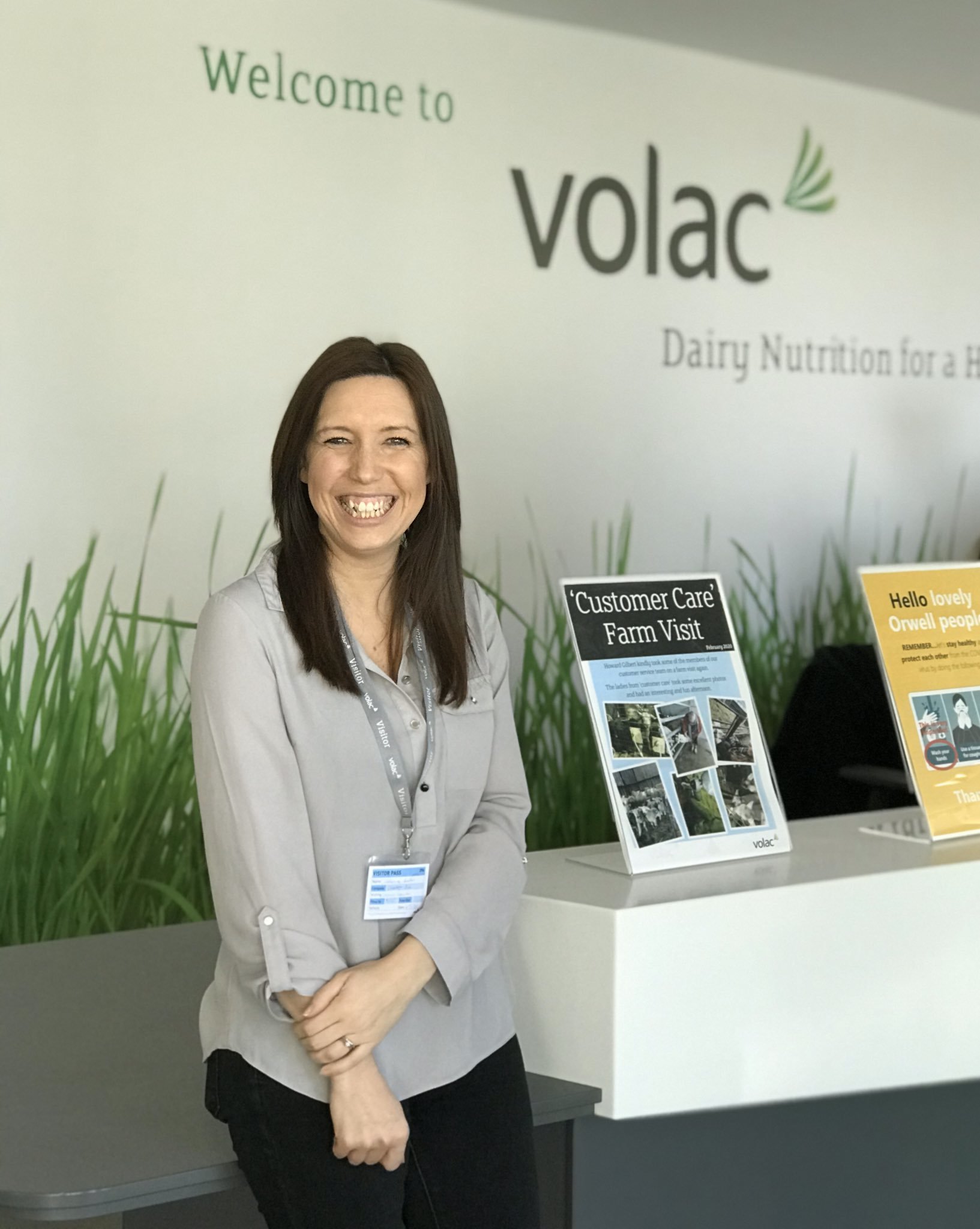 Catherine Barton expands:
"Although the RSPO was set up in 2004, what we've always said is that achieving sustainable palm oil is a journey and it's slowly progressing and getting better and better."
But why palm oil?
It may be questioned why VWFI supplements such as Megalac are manufactured from palm oil at all. The answer to that is to help meet the growing demands for livestock production.
One part of the solution can be provided by feed fats, with the fatty acid profile of palm oil proving particularly beneficial in the dairy sector for productivity gains.
But we won't compromise on the environment and animal welfare - which is why we only use sustainable palm oil.
But why palm - and not another vegetable oil?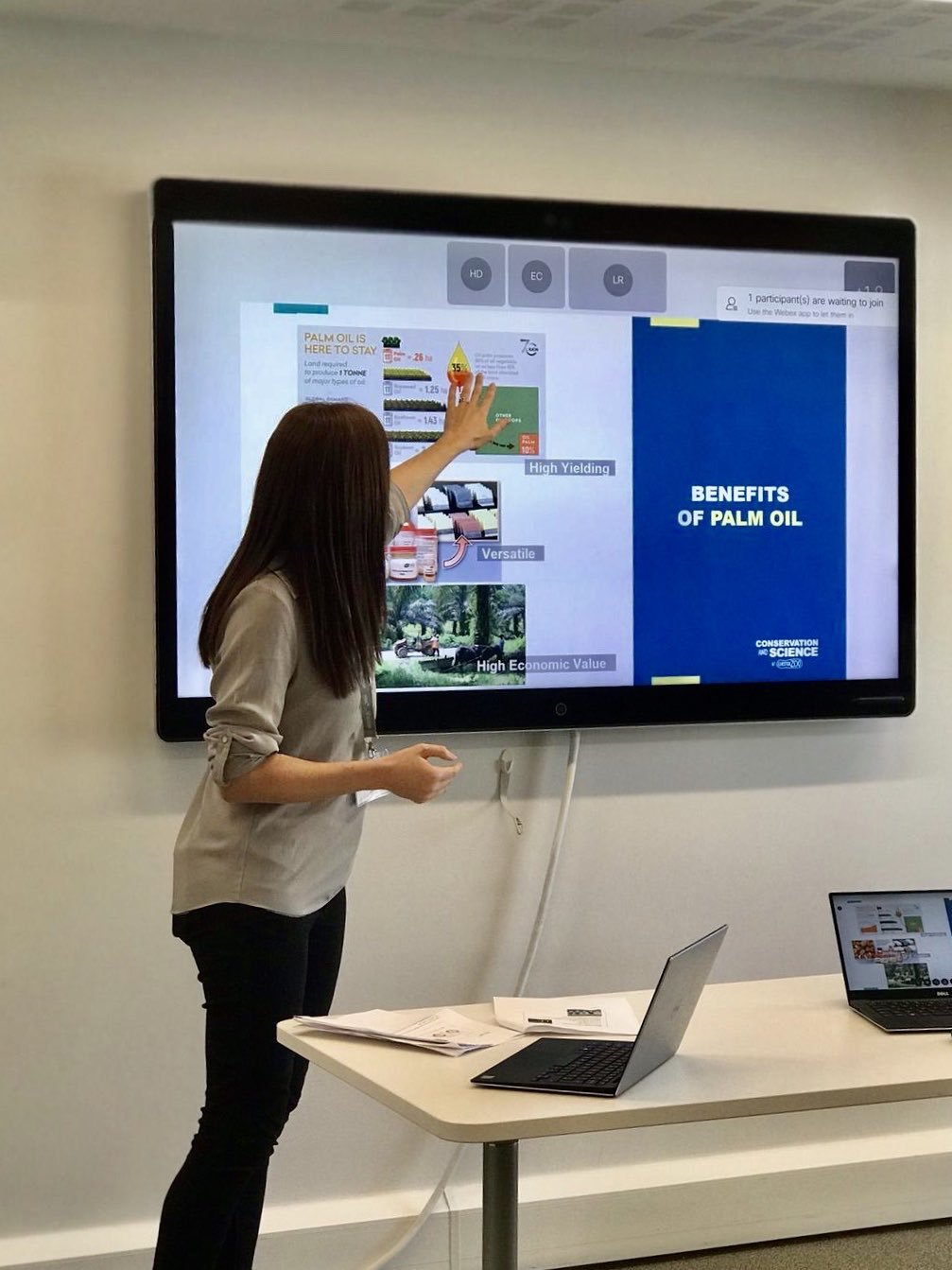 Catherine Barton explains: "Palm oil is the most efficient vegetable oil. Finding an alternative means biodiversity is impacted and more land is used." Moving to an alternative oil such as sunflower or soya will simply displace the problem.
This couldn't be more accurate. Global palm oil uses around 7.4% of land area yet gains 39.6% output in terms of yield; the output is phenomenal compared to the other oils such as soya, rapeseed or sunflower.
Catherine importantly notes: "If we went down the route of boycotting palm oil, we wouldn't save a single orangutan by doing that. Palm oil is here to stay. We need to make the industry sustainable and make it work for us and for biodiversity."
But it must be sustainable palm oil. Catherine explains: "Unethical and unsustainable palm oil can have very negative effects. Therefore, we make a conscious effort to lead the industry in the use of sustainable palm oil".
Catherine continues in this video link: The negatives of palm oil
But when sourced ethically and responsibly, there are plenty of benefits too, as Catherine Barton explains in the video link below:
Over to you...
Volac Wilmar sources palm oil products from Wilmar, who has an industry-leading NDPE policy with which it expects suppliers to be fully compliant, as well as other RSPO-certified sources. Wilmar works closely with communities, NGOs, industry partners, and financial institutions to ensure effective implementation of the policy. To view the VWFI Palm Oil Sustainability Policy, click here.
If you're looking to do your bit, then why not take part in Chester Zoo's Sustainable Palm Oil Challenge? They're on a mission to make cities more sustainable. This means asking them to source their palm oil from entirely sustainable sources. The likes of Chez Jules, Edsential, University of Chester and NINE have already earnt their badges of honour. Will you too?
We hope your reaction to hearing 'palm oil' isn't a shake of the head but a prompt to question whether it's sustainable or not. We'd love to hear from anybody who's an advocate for sustainable palm oil on our Facebook and Twitter channels.
But before you head there, we thought you might like to have a dance to this…