Throughout March, we teamed up with FCN - the Farming Community Network - to show our support for everybody within the farming community and spark discussions around positive mental wellness.
Together, we got stuck into a number of activities to encourage the community to open up and continue talking to each other - all part of our #SpeakUpBeHerd campaign.
From sharing blogs and stories, getting out and about with our #MarchIntoMarch community challenge, and taking part in a fascinating Facebook Live discussion, we've squeezed a lot into the month.
All of this has been to help spread awareness of the various resources and tools available to people looking for help, and really drive home the most important point: it's ok to speak up and be heard!
So, without further ado, let's look back at everything that we - and our friends at FCN - have been getting up to...
Marching into March... Together!
When looking to spread the word and positive vibes, what better place to start than by physically stepping outside and talking to people?
Well, that's exactly what we all did with our #MarchIntoMarch Community Challenge - a group effort to rack up the step counts and, together, spread conversations about mental wellness across the farming community.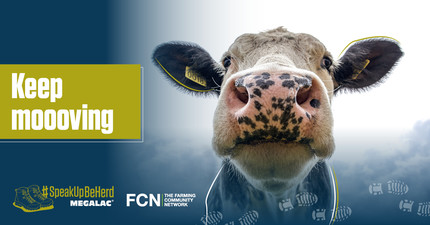 We were thrilled to see so many people joining in and posting some stellar results! The Covid-19 lockdown may have made it difficult to sit down and talk with people face-to-face, but you embraced our unconventional solution and well and truly played an important part in spreading the #SpeakUpBeHerd message!
For those of you still eager to get involved, you can! Our Strava group is still live, so feel free to join in and continue to track your progress against our other marchers.
Discussions and Advice
To shed more light on the challenges facing the farming community; the prevailing stigma around talking openly about mental wellbeing; and a deeper look at the support tools and options available to people in need of a helping hand; FCN's Marketing and Communications Manager, Alex Phillimore, stepped in to guest write a few blog articles for us.
For starters, he tackled the question: Why can it be so hard for some people to take that important first step and ask for help?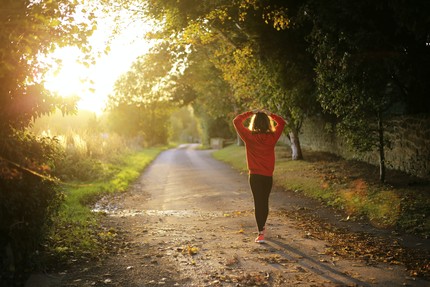 Following this, he walked us through the links between business resilience and positive mental wellbeing and discussed why mental health deserves as much care and attention as physical health. He also introduced us to FCN's FarmWell platform: a free online resource providing up-to-date information to support farmers' business resilience and personal wellbeing. If you're looking for help to effectively and practically plan for the future, this is absolutely worth a read!
#SpeakUpBeHerd Facebook Live
To cap off the #SpeakUpBeHerd outreach FCN's Regional Manager, Peter Hardy, and Volac's Head of R&D and Animal Nutrition, Dr Sophie Parker-Norman, hosted a Facebook Live session to have an open and honest discussion about mental wellbeing within the farming community, and the importance of seeking help before problems arise.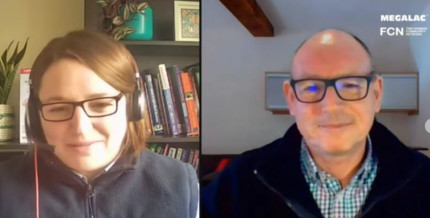 Together, they explored the biggest and most common challenges flagged by dairy farmers across the UK today; how to cope with change and elements outside of our control; and shared advice on how to turn things around.
It was a fantastic session, with heaps of valuable insight and practical advice. Needless to say, our guest speakers absolutely smashed it!
If you missed the Facebook Live session at the first time of asking, don't worry: you can watch the discussion in full here.
The action is over, but the conversations continue...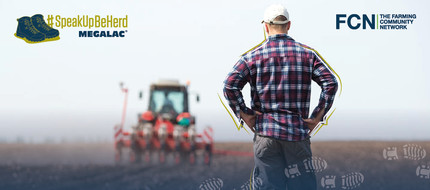 As you can see, there's been a lot of great stuff happening - both indoors and outdoors - for #SpeakUpBeHerd. A very big thank you again to everybody who has taken part in our #MarchIntoMarch community challenge; everyone who tuned in to our Facebook Live session - not to mention our fantastic guest speakers Peter Hardy and Dr Sophie Parker-Norman for taking the time to talk.
And, of course, another massive thank you to our good friends at FCN, who not only helped make this campaign possible, but have provided us with no end of useful information and insight into promoting positive wellbeing, and shared some invaluable tools and support networks available to people who are ready to take that brave first step to a happier, healthier place.
Reaching Out and Support Options
If you have been affected by any of the issues explored during our #SpeakUpBeHerd campaign, we encourage you to reach out and talk to FCN.
FCN runs a free, confidential Helpline (03000 111 999) which is open 7am-11pm every day of the year, as well as an e-Helpline (help@fcn.org.uk).
---
Want to know where your nearest FCN group is located? You can view a map and further details of FCN's groups here: https://fcn.org.uk/your-local-fcn-team/
If you're interested in taking your involvement with FCN and spreading the #SpeakUpBeHerd message further, follow this link for more information about volunteering with FCN.
Don't forget, you can continue the #SpeakUpBeHerd conversation on the Megalac Facebook and Megalac Twitter pages, where we will continue to share blogs, videos, and discussions on the subject. You can also follow FCN on Twitter, Facebook, Instagram, and LinkedIn.