It's safe to say, there's a lot more to being a successful dairy farmer than meets the eye - with strength, stamina and unrelenting determination just a few of the personal attributes that contribute to this success. So it should really come as no surprise that some dairy farmers go on to achieve great things away from the farm.
With US dairy farmer Elle Purrier St. Pierre recently hitting the headlines after being selected to represent her country in the Summer Olympics in Tokyo, we thought we'd take a look at some other dairy farming greats from around the globe.
'Track and Field' takes on a whole new meaning
Whenever there's talk of tracks and fields in the dairy farming community, it usually conjures up visions returning the herd to pasture post-milking. But this year Vermont-based dairy farmer, Elle Purrier St. Pierre had her sights on an Olympic dream. Qualifying for the 1,500-metre race with a time of 3:58:03, she broke a 32-year-old Olympic trials record and went on to finish 10th in the finals in Tokyo.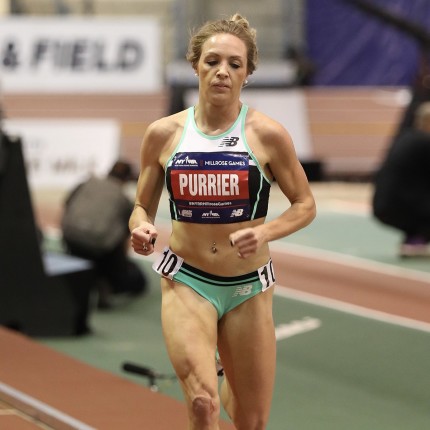 Elle grew up on her family's farm, getting up early before school each day to assist with the milking – a right of passage that many with dairy farming roots follow, and she still lives there today. Alongside her sporting career, she promotes the health benefits of milk through her Instagram account, @elleruns_4_her_life
From dairy pastures to the rugby field
Mud, sweat, tears… The parallels between farming and playing rugby are uncanny, and a seemingly popular combination.
Back in 2019, at the Rugby World Cup in Japan, there were 6 players from across the globe, battling it out for that prestigious cup, all from a dairy farming background.
Playing for New Zealand, second-rower Sam Whitelock is a third-generation dairy farmer from Manawatu on New Zealand's North Island, while fly-half Beauden Barrett grew up on the family dairy farm in Taranaki, also on New Zealand's North Island, with brothers Jordie and Scott (also on the team). Barrett reportedly celebrated his winning try in the 2015 World Cup by drinking milk from the prized trophy back home.
Source: https://www.fwi.co.uk/farm-life/rugby-world-cup-2019-fws-farming-xv
CJ Stander, who played for Ireland in 2019, is actually a native South African who hopes to return to the family's 200ha dairy farm in George, South Africa in the future and assist with the 350 strong herd of Friesians.
England's Henry Slade originates from strong farming stock, with his dad a dairy farmer and his mum focussing on sheep and pigs.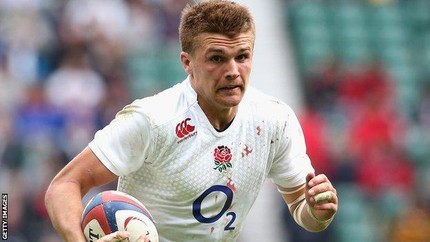 You herd him on the airways
When it comes to finding an outlet for communicating his dairy farming woes and wins, Will Pritchard is onto a winner. 15 years ago the dairy farmer became a presenter on Radio Pembrokeshire, following its launch a few months earlier. A born storyteller and chatterbox, it's a role he fulfils very successfully, communicating big topics within the rural and farming communities. When he's not sat behind the mic, Will runs a herd of 1,000 dairy cows as well as producing Wagyu beef.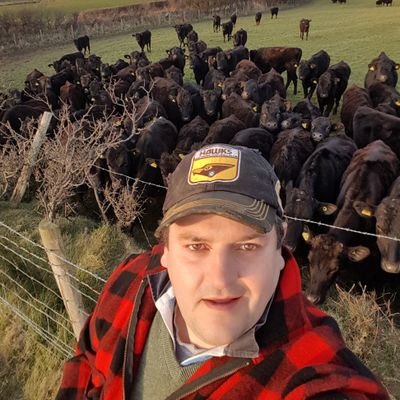 Leading the field
Rachael Blackmore of 2021 Cheltenham Gold Cup and Grand National-winning fame also comes from a farming family. Rachael is the daughter of a dairy farmer and a school teacher. Inspired by a visit to three-time champion hurdle winner Istabraq, Rachael shot to fame aboard Honeysuckle at Cheltenham and later Minella Times at Aintree to become the first female jockey to win each race.
Source: https://www.bbc.co.uk/sport/horse-racing/56701659, https://www.bbc.co.uk/sport/horse-racing/56420809
Milk makes its way to families in need
In a community that relies heavily on the help and support of others, it still brings a smile to our faces when we hear stories of dairy farmers going above and beyond to help others out.
For Pensylvania based Louie Diamond, supporting others is second nature. From travelling to New Orleans to help with the clean up after Hurricane Katrina to assisted families in Iowa affected by Mississippi River flooding. And when the Covid-19 crisis hit, he was so shocked that Milk was noticeably absent from food boxes donated by the Salvation Army to families in need that he set about addressing the issue.
After contacting the American Dairy Association North East, who in turn reached out to Dairy Farmers of America, before long a supply of milk was making its way to those in need.
Changing Indonesian traditions
As a participant in the Dairy Development Programme (DDP), Indonesian dairy farmer Nenih doesn't just keep all of her newfound knowledge to herself.
With the insight gained from the DDP, she often hosts training sessions with neighbouring farming families to share her learnings - not just in practical farming but in the administrative side of farm management too.
As part of the programme she was involved in the Farmer2Farmer scheme – an exchange scheme for farmers, where she was able to visit a dairy farmer the Netherlands. Here she learnt valuable skills such as correct hoof trimming, silage making and how to best utilise manure – an opportunity not afforded to many Indonesian dairy farmers.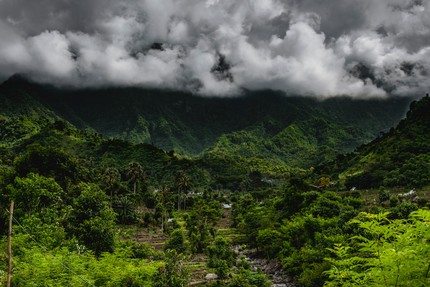 Through teaching her neighbours good record-keeping, financial evaluations as well as caring for their cows and calves, she breaks down the misconception that dairy farming is all about physical strength and promotes it as a true family affair.
Source: https://www.frieslandcampina.com/stories/nenih/
Making mooves in other fields
We're sure there are many more examples of members of the dairy farming community making a mark in other spheres. Have you got any to share? Join us on social media to join the conversation.