The countdown is on to UK Dairy Day 2021. Join us, at The International Centre in Telford on Wednesday 15th September 2021, for a day jam-packed with all things dairy!
UK Dairy Day is perfectly timed to coincide with a time when plans are being made for winter, so that you can go away with fresh knowledge and insight to set you off on the right foot for the coming year.
The event is completely FREE to attend, with no pre-registration required, so it's also a great opportunity to get out and catch up with friends and colleagues in the dairy industry, after what feels like an eternity in lockdown.
Visit Volac and Volac Wilmar on stand H153!
We'll be there, on stand H153 with various members of the team from Volac and Volac Wilmar to share our knowledge, discuss the ins and outs of dairy nutrition and showcase our ever-evolving range of Megalac products.
So why not pop in for a chat, you could pick up some simple dietary tweaks to improve the performance of your herd or receive support with any number of dietary challenges you might be facing. You'll also have the chance to get hands on with some interactive exhibits on the stand and with sustainability at the heart of everything we do, you can learn more about Volac and Volac Wilmar's sustainability policies.
Volac and Volac Wilmar aim to set the bar high for sustainable and ethical sourcing of raw materials, and our particular interest in the vital role feed fats play in the production of sustainable and productive livestock nutrition, we've undergone extensive work to ensure these ambitions are met. Find out more >>> or come and meet us for a chat on our stand.
If you can't make it on the day, you don't have to totally miss out, as we'll be sharing the day's events on our social media channels. So be sure to follow us on Facebook and Twitter, and check in throughout the day to find out what we're getting up to.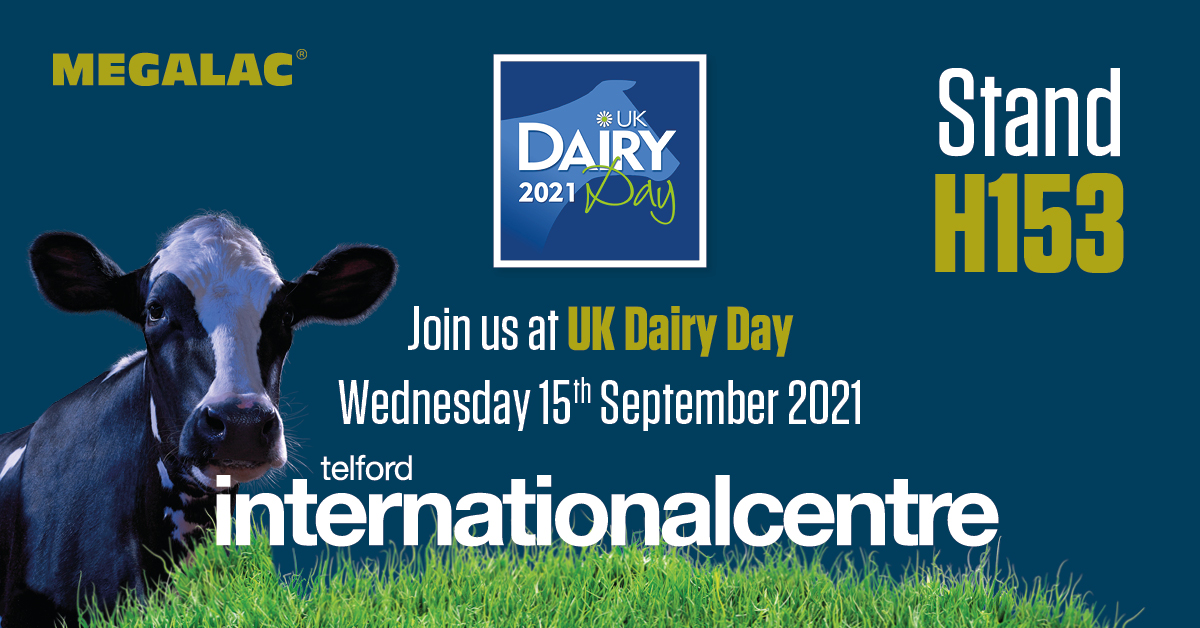 Back-to-back timetable
The day is packed with back-to-back events, from 8am to 5.30pm, including live demonstrations, seminars, cattle show, breed championships and trade stand awards.
In the Sharing Knowledge Zone, industry panels will discuss a wide range of subjects relating to dairy herd management and farm businesses in general, while a careers board will list a range of job opportunities within the industry.
Practical demonstrations include hoof trimming in a variety of set-ups, calf anatomy demos with Scarsdale vets and type classification and linear scoring demonstrations with the National Bovine Data Centre (NBDC).
In the New Product Zone, you'll have the chance to explore 8 fantastic new products to the dairy industry in 2020/2021 including Volac ImunoGard, which is one of the finalists in the Dairy Day 2021 New Product Competition. The winner of the competition will be announced at 1.30pm on the day.
The Breed Village is the perfect place to meet representatives from a variety of breed societies and see examples of their breeds on show. You can also enjoy live practical demonstrations and a Genomic Clinic to help you better understand breed DNA.
So in addition to the opportunity to meet teams and explore over 220 trade stands from specialists throughout the dairy industry, it really is a day, not to miss.
Find it at The International Centre, Telford, Shropshire, TF3 4JH.
Can't wait to see you there!