We have talked about products such as Megalac and Mega-Max on numerous occasions, examining the particular uses for specific supplements, and exploring the science behind rumen-protected fats.

As good as all these individual snippets of information are, we thought it'd be much more useful to put all of this expertise together in a single place.
That's why we're excited to introduce you to the very special, interactive Megalac Learning Journey!
What is the Megalac Learning Journey?
The Megalac Learning Journey is a collection of videos that are designed to help you identify the fat supplements that best serve the needs of your herd, and in turn teach you more about the 'why' behind these supplements - why they work the way they do and what part they have to play in nutritionally-balanced ruminant diets.
With the help of some of our business managers (and familiar faces you will have no doubt seen in some of our other videos), the Megalac Learning Journey aims to give you the tools and information you need to pick the most appropriate product for your herd in a new, simple and exciting way.
To get started, simply follow this link and the interactive video will begin!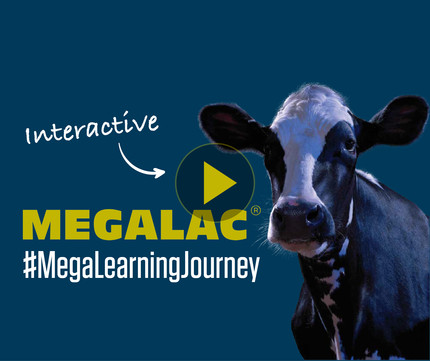 What can you expect to find?
This unique Megalac experience will take you through the fat supplement decision-making process and will recommend solutions based on your needs. You can expect to see:
A fatty acid 'Decision Tree' to help identify the right product solution for you

Insight into the applicability of Megalac products from our business managers

A deeper dive into the science behind rumen-protected fats

Discussion on the Megalac / Volac Wilmar mission to sustainably develop feed fats
Of course, this being a journey you control, you can choose to watch whatever YOU want. If you're keen to get straight to business, then you can!
Learn more and share your thoughts
We hope you enjoy this new experience and have as much fun exploring it as we had putting it together!

As always, if you're keen to learn more about the products, topics, and advice featured in these videos, be sure to explore our resource library, product listings, and guides to fats in animal nutrition.
Did you find the Megalac Learning Journey useful? Be sure to tell us what you thought of it on Twitter, Facebook, and LinkedIn - we'd love to hear your feedback!