Following a year of staying at home, talking to people on laptop screens or socially distanced over the gate and making do with our own company, we were thrilled to get stuck back into the business and excitement of in-person events when we attended this year's UK Dairy Day show.
UK Dairy Day is an annual event packed with shows, talks, trade stands, and - of course - cattle!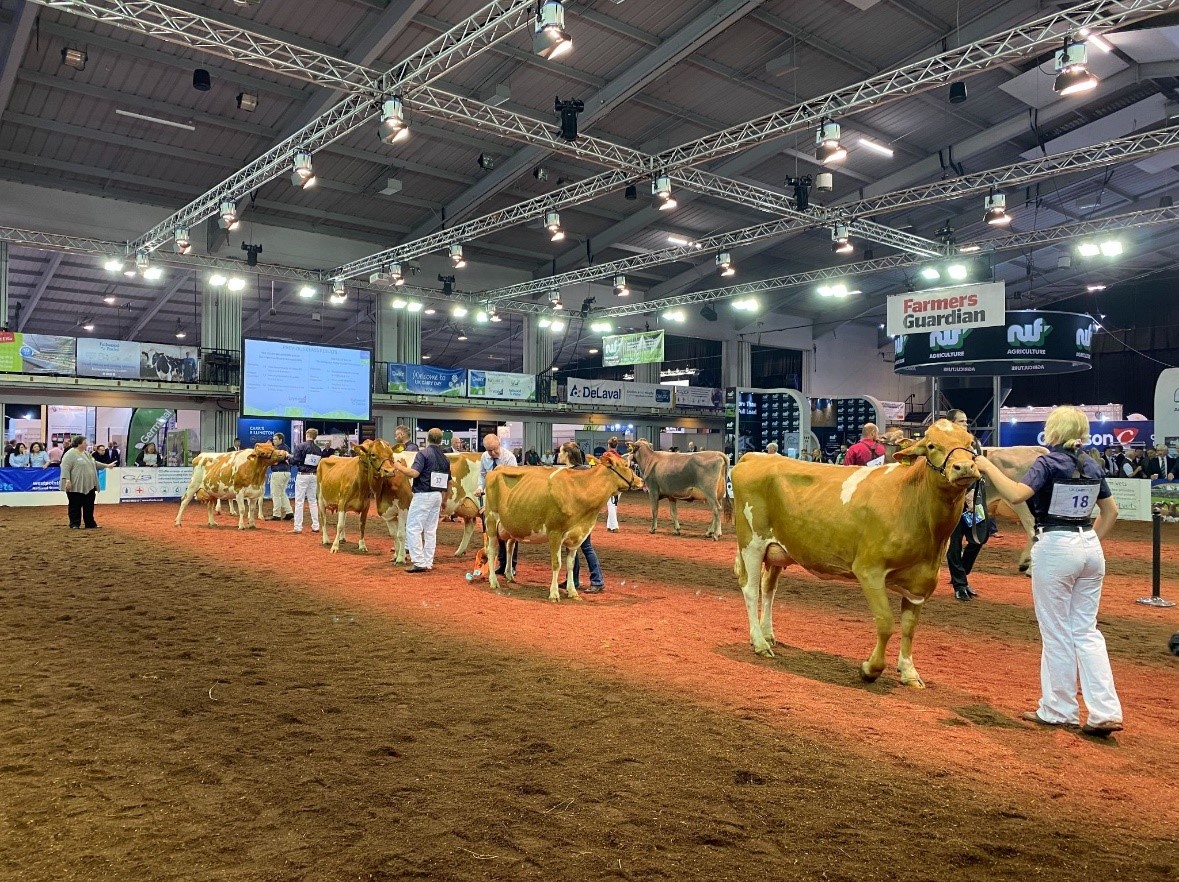 On the 14th of September 2021 we arrived at The International Centre in Telford, Shropshire, to set up shop, immerse ourselves in the action, and promote Volac and Volac Wilmar's policies on sustainability.
Needless to say, our team was out in force! With representatives for the Megalac, Feed For Growth, and Ecosyl brands all on hand for the day, it didn't take long to feel like we'd never left…
Our Dairy Day Mission
It's no secret that sustainability has been a big talking point for us over the last couple of years. Every one of us has a role to play in ensuring a secure and sustainable future for our industry and our food supply chain, so UK Dairy Day was the perfect platform to champion our policies and begin discussing the big issues in-person.
We all know that it's an important topic, but it can be easy to dismiss it as 'too big a problem' that's beyond the individuals to make an impact. We are keen to change that perception - even small and personal choices can make a big difference - so getting to talk through things face-to-face with people in the industry was an invaluable opportunity that we jumped at.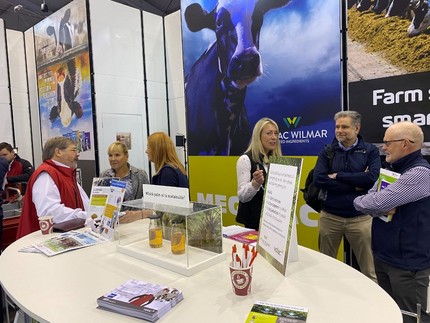 Beyond this, it was fantastic to get back to talking with customers, and take the chance to make new connections, new relationships, and catch up with old friends from across the industry.
Our Favourite Bits
Time to 'Talk Shop'
As we've already mentioned, a big highlight for the whole team was having the opportunity to connect with customers again - both old and new. Certainly, it can't be overstated just how much of a privilege it was to engage in the sorts of interactions that can't be replicated over video conferencing software!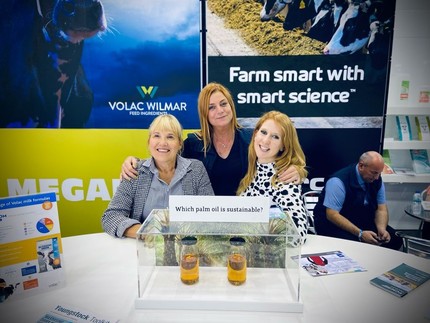 It goes without saying that we relished the opportunity to talk shop with people, discussing everything from nutrition to efficiency and why we believe that sustainable palm-based fats give the biggest benefits and are the best choice for a sustainable global food system.
Read on to learn more about our Sustainability Policy.
Sustainability Quiz
To really get our sustainability messaging heard, we put people to the test by quizzing the Volac and Volac Wilmar teams and visitors to our stand alike on their knowledge of sustainability and sustainable palm oil.
Visitors to our stand were also tasked with identifying which of our palm oil samples was sustainable. Can you tell which?
The answer? You can't tell just by looking. It is not about the palm oil, it is about the practice. Our commitments are to only use palm oil derivatives in our products from sources that fulfil NDPE sustainability criteria, or RSPO.
Needless to say, there were some surprised reactions to certain questions and answers: a testament to why these kinds of conversations need to continue.
Learn more about ways to advance sustainability in the palm oil industry.
Cattle Classes
Of course, we can hardly discuss UK Dairy Day without talking about animals!
UK Dairy Day played host to this year's National Shows for Holstein, Ayrshire, Brown Swiss and Guernsey. We were proud sponsors of one of the event's many cattle classes, with our very own David Neville, Managing Director of Volac's Animal Nutrition business presenting the award for Ayrshire Junior Heifer in Milk class.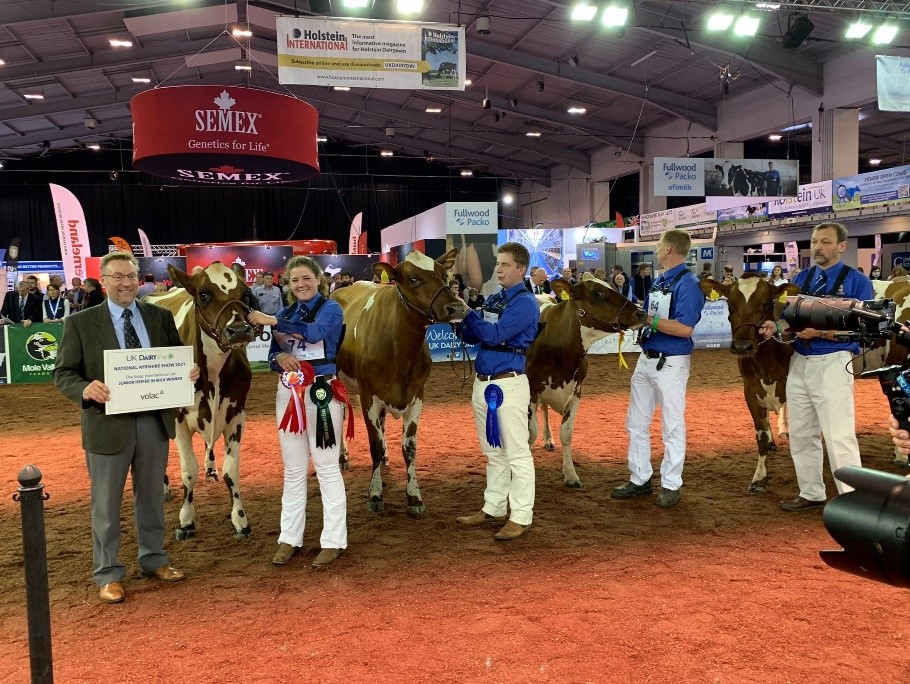 No matter how you spin it, having a day filled with cattle is always going to be a delight.
We caught up with David for Megalac's 35th birthday celebrations last year. Here's what he had to tell us about his time with Volac.
It's been great to catch up
UK Dairy Day was a treat to attend, and it was an absolute pleasure meeting so many new and old faces across the event.
We would like to share a very big thank you to everybody who took the time to visit us at the show, took on our sustainable palm oil challenge, and talked to our team in the New Product Zone.
We can't wait to see you all again at the next event!
We have plenty of exciting videos from the day that we are looking forward to sharing with you across our social channels, so be sure to keep your eyes on our Facebook, Twitter and LinkedIn pages for our UK Dairy Day clips!