Back in 2015, it was reported that European supermarkets were selling milk for less than the price of bottled water. Understandably this caused outrage among UK dairy farmers, with some joining forces to strip supermarket shelves of the milk they worked so hard to produce in protest.
While the milk vs water balance seems to have been addressed, dairy farmers still face huge financial challenges with the price of milk eye-catchingly low at 51p per litre in the UK's major supermarkets for a four-pint carton, now in 2022?
So why is the price of milk so low? Let's take a look.
A quick recap
During 2014, the price of milk fell by a staggering 50%. This was sparked by a combination of reduced orders from China, a Russian trade ban, and unusually good weather helping farmers deliver a bountiful supply of the white stuff.
Added to this, supermarket price wars hugely intensified the problem with the price of a four-pinter plummeting from around £1.39 to just £1 in Tesco and Sainsbury's and a meagre 89p in Asda.
In response to this, the UK Government pledged to help manage pressures on milk prices and give farmers the opportunity to 'unite in producer organisations' to provide them with more clout in the marketplace. Furthermore, a dairy industry code of practice was brokered to improve transparency in contractual relationships and give farmers a fairer deal.
With all this in mind, it was felt that the long-term prospects for the industry were good.
So what has changed?
Fast forward to December 2021, and globally, dietary staples including meat, dairy, cereals, oils and sugar are said to be more expensive than ever – taking inflation into consideration. This is according to the United Nations Food and Agriculture Organisations Food Price Index, which attributes this overall rise to global inflation and weather events.
A closer look at dairy reveals a smaller growth than other sectors at just 14% from a year ago, compared to vegetable oils enjoying a 70% growth, sugar at 38%, cereal at 20%, and meat at 19% growth. This increase has been associated with unseasonably low milk supplies in Europe and greater demand to secure supplies.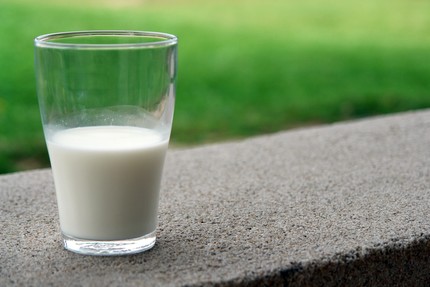 How does this translate at farm level?
It goes without saying that dairy farmers and producers aren't exempt from inflation. With the cost of feed, fuel, energy, labour, and fertiliser all impacted, the cost of milk production has also increased.
According to Kite Consulting, inflation at farm level will create break-even milk prices of between 33p and 34p per litre for 2022/23 – a record high of more than 5p per litre above the long-term average.
With this in mind, and despite an increase in milk prices during 2021, many dairy farmers are still victims of a shortfall in the cost of production. The buck definitely doesn't stop with the farmers though, with processors experiencing increased production costs of between 15% and 70% due to increased energy, transportation, labour, packaging, warehousing, and distribution costs.
Is this a catalyst for wider change?
There's only so much financial burden dairy producers and processors can carry, and according to Kite, the only way to alleviate this inflationary pressure is to pass the costs on to consumers.
If inflationary pressures remain within current limits, this will result in up to a 31% increase in the bulk price of butter, a 21% increase in the bulk price of cheddar and liquid milk prices needing to reflect these figures in order to maintain supply.
Failure to meet these prices could result in a fall in milk production and UK dairy being diverted to higher-value export markets.
Sustainability vs. Cost
Pressures on both producers and consumers to act more sustainably bring additional challenges into the mix.
By now, members of the dairy industry should be more than familiar with the ambitions and achievements of The Dairy Roadmap, which sets out an industry-wide commitment to sustainability.
Adding greater incentive to meet these goals, Dairy co-op First Milk and cheesemaker Wyke Farms have both unveiled packages to reward farmers for following sustainable practices. Dairy farmers who produce for First Milk could receive a bonus of 0.5p per litre on a commitment to introduce a regenerative farming plan, while Wyke is offering 0.2ppl when each of five specific criteria encouraging sustainable practices are met.
But what about the consumer? It seems that while many are said to care about sustainability, there's a reluctance to pay a higher price for greener alternatives, according to research from Asda ahead of the COP26 conference in Glasgow in November 2021.
In the survey, more than half (55%) of the 3,000 consumers polled said they were prepared to make significant lifestyle changes to reduce their carbon footprint, but price remains the single biggest obstacle preventing the addition of sustainable alternatives to their shopping basket. A staggering 76% of respondents stated that lower prices would help them shop more sustainably, and 50% said they would not be prepared to pay a premium for greener everyday items such as milk and bread.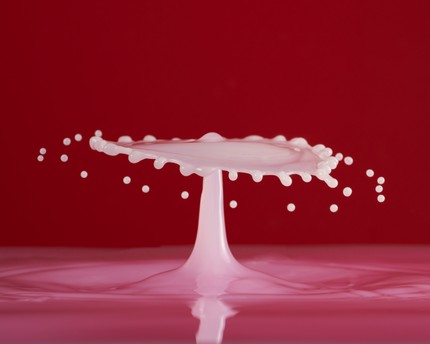 So, what is the answer?
Is this a case of consumers burying their heads in the sand? Do these attitudes give rise to the need for increased education in relation to the cost of production? Or indeed, is there a requirement for greater collaboration between suppliers, manufacturers, and retailers to remove the price barrier to encourage shoppers to buy more sustainably and ensure their food security?
We're sure this isn't the last time the price of dairy products will be up for discussion.
Let us know your thoughts on the subject by following us on LinkedIn and Twitter.