In an industry which is so hands-on, as dairy farmers, it's sometimes hard to recognise our reliance on tech and how it impacts our productivity, profitability and the general smooth running of our farms. But with the adoption of the right technologies, these are just a few of the top line gains.
With this in mind, we thought we'd do a little run-down of the must-have tech for all the moo-vers and shakers of the UK dairy industry in 2022.
Milk vending machines help businesses boom
With food provenance high on the agenda for a growing proportion of the UK general public, milk vending businesses are going from strength to strength. Providing a convenient way for locals and passers-by to purchase their milk from source, milk vending machines offer the perfect means to bridge the gap between dairy farms and consumers.
While the idea of milk, fresh from the cow is rather appealing to many, as dairy farmers we know there are plenty of hoops to jump through in order to satisfy the health inspectors and meet the standards required for certification.
Rockhouse Farm in County Down, who adopted the tech last May, discovered that behind the seemingly innocuous vending machine, lies the hidden investment in a pasteuriser and bottling machine. That aside, owners Brian and Susie Hamilton report a strong passing trade – particularly at weekends. Coupled with their home-produced beef business, the venture is extremely promising.
Video monitoring tech makes waves in disease reduction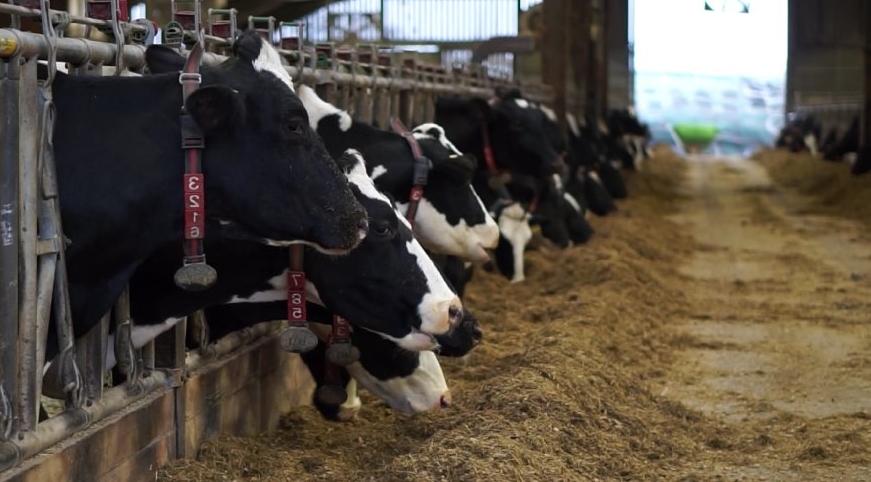 Welsh dairy farmers at Erw Fawr near Hollyhead have taken CCTV to the next level in their trial of a new digital system that allows them to detect lameness at an early stage.
Working in conjunction with CattleEye software, cameras scan the herd as they walk beneath them. The video sequences are then analysed by the software to identify abnormalities in the cow's gait to help pinpoint the smallest seed of an issue.
As a result, the farm has reduced the number of cows with severely impaired mobility by 75%.
The benefits of early lameness detection are huge. Not only are the cows hugely better off with disease being treated and resolved far earlier than it otherwise would, but farming businesses become stronger as a consequence.
Robotic dairies help get a grip on mastitis
Before you wince at the mere thought (Ouch! Poor girls), we of course mean that in the most positive sense.
Back in November, Farmers Weekly reported on a farm that had had their Arla 360 milk contract suspended due to a persistently high bulk milk somatic cell count (SCC). But thanks to the data gathered by their robotic dairy and following the introduction of a robust control plan, their contract was reinstated.
By analysing the previous year's milking data, it was easy to highlight where infections were occurring and identify that in this case, the main issue was environmental lactation.
With this knowledge, the farmer was provided with a questionnaire and a follow-up farm visit, focussing on the lactating cow environment and the recording and treatment of clinical mastitis. Clear areas of concern were identified and a workable plan, generated by the software was implemented to enable the farm to make the required changes.
These changes included husbandry, herd management and general monitoring practices that, once refined made a huge difference to the health of the herd. And with continued monitoring, refinements in these practices can be made in order to continue making improvements.
Tech turns manure into fertiliser in a bid to go net-zero
Infamous, throughout the land, slurry management is undoubtedly the Achilles heel of the dairy industry. But one pioneering farm in Lanarkshire has tackled the issue head-on with an EU funded pilot.
The two year pilot uses N2 Applied's technology to process all manure and turn it into a sustainable fertiliser, while monitoring how methane and ammonia emissions are eliminated . The N2 unit uses a scientific technique that applies just air and electricity to slurry to perform a plasma conversion that 'locks in' these problematic emissions. In addition to the production of a sustainable fertiliser and the potential to achieve net-zero as well as improved grassland yields, the reduction in odour emitted from the farm has clear benefits – especially in relation to their customer-facing business.
With farm-produced fertiliser such as this, it is hoped that a reduction in chemical fertiliser use can be achieved which will further reduce greenhouse gas emissions.
Disinfection tech pays dividends on milk quality and infection rates
Gone are the days when you need to buy, handle and distribute chemical disinfectants, because now, through the power of tech, it's possible to have a self-generating supply of disinfectant for your dairy parlour.
Oxi-Tech Solutions' award-winning disinfection technology uses the process of ozonation to create a powerful, clean disinfectant that wipes out bacteria and viruses. Comprising a large container fed with water from your farm and a small module of tiny cells, some of the oxygen in the water is converted into dissolved ozone. This is then ready to be utilised as a disinfection flush for your milking system or to sanitise your milking clusters.
The tech also allows remote monitoring from your desktop or smartphone via a small black box, AKA, the Oxi-Hub, located on the wall of your parlour. This enables you to keep close tabs on how the system is performing as well as save all related data, making it easy for you to provide disinfection records to your customers at the click of a button.
With the elimination of chemicals and using a process requiring only water and small amounts of electricity, the environmental damage caused by disinfection is minimal. Additionally, the manual handling of chemical drums and the risk of chemical burns becomes a thing of the past. Financially, farms also stand to make significant gains with the system usually paying for itself within 12-18 months, with better quality milk and lower rates of mastitis a couple of clear wins.
Robotic milking makes the most of your time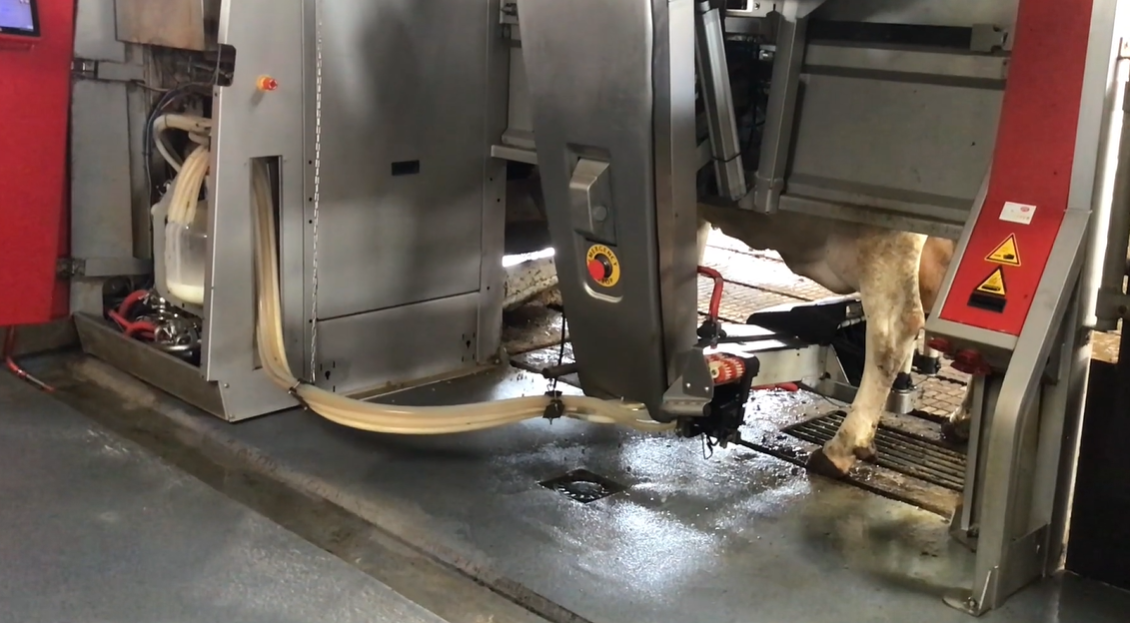 When it takes 6 hours a day to milk a 100 strong herd, it's clear there must be better ways to do the job, not to mention spend your time. So when Alun and Rita Owens, their son Geraint and daughter-in-law Lowri recognised this and adopted two Fullwood Merlin robots to do the job for them, they couldn't be more impressed. Not only is the family now freed up to carry out other essential work around the farm, but they also have a greater capacity to concentrate on running their busy riverside caravan site.
The cows now milk on average 3.2 times per day and with more frequent milking and better feeding the average milk yield has increased by 2,000 litres per year.
The introduction of robotic milking doesn't come without its stumbling blocks – including the familiarisation of the cows with the units, the positioning of them to the preference of the cows and acquainting the girls with the new feeding system but with careful planning, these can be overcome.
In terms of running costs – the electricity bill is high – consuming about £1,000 worth per month. In addition, the system requires regular cleaning. But these are still small prices to pay for the labour savings made as well as the health benefits to the herd through the system's alerts that flag animals that may need attention due to mastitis or lameness.
Join us at Dairy-Tech!
Dairy-Tech is back and it's the perfect opportunity to check out the latest in dairy industry innovation. From ground-breaking general farm tech to automated milking and plenty more for you to mull over.
Join us at Stoneleigh on Thursday 7th April 2022 to explore the very best that the industry has to offer.