Even when the sun is shining and things are going great, a little good news can go a long way when it comes to lifting your spirits. So, we've combed our sources to gather a few tales from the dairy farming community that should raise a smile.
Cornish ice cream maker scoops M&S deal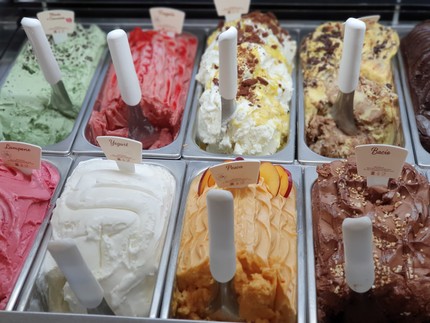 Callestick Farm near Truro has been making ice cream since 1989, but never in the wildest dreams of the Parker family did they think they'd be making it for one of the UK's biggest household institutions. Find out how they made it possible here >>>
The Hynes family enjoys a winning streak at Cork Summer Show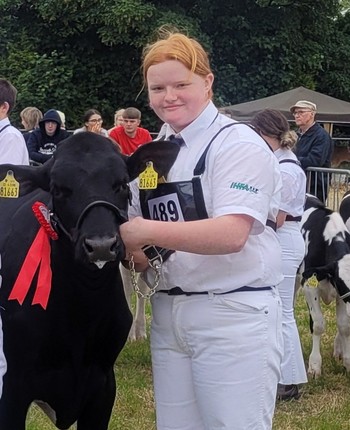 Peter Hynes and his family enjoyed a successful day at Cork Summer Show, bagging a 1st, three 2nd and two 3rd placings with their herd – for two members of which, it was their first time out. Catch up with more pics here >>>
Somerset cheese maker crowned 'gratest' at virtual cheese awards
Enduring 3 gruelling judging rounds and beating more than 200 British cheeses, Keens Cheddar was crowned Supreme Champion and Best of British Cheese at the Virtual Cheese Awards on 13th May. Discover the secrets behind this truly 'grate' cheese here >>>
Cumbrian dairy farmer scoops Silver Lapwing Award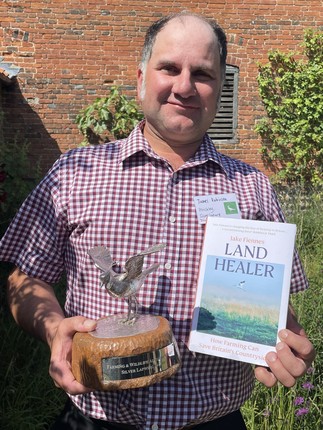 James Robinson of Strickley Farm in Kendal, Cumbria, which runs a herd of 250 pedigree dairy Shorthorns, has been crowned winner of the prestigious Farming and Wildlife Advisory Group, Silver Lapwing Award 2022 at the annual awards ceremony held In Norfolk. Plucked from a shortlist of five farms, James was recognised for his outstanding efforts to promote good habitat and environmental management on his farm. Learn more about James, his farm and his award win here >>>
Guernseys take the coveted Royal Bath & West Championship crown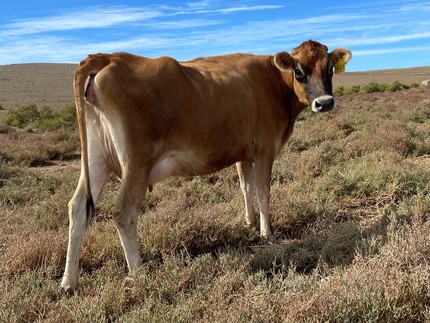 With the title most commonly bestowed upon Holsteins and Jerseys it was a great surprise to handler and familiar face in the show ring, Neil Sales, who was showing Yeovil-based Richard Norton and Polly Wetham's Je-taime Double L Bijou in the dairy individual interbreed championship. Read the full story here >>>
First female chair of the Royal Association of British Dairy Farmers (RADBF) appointed
Earlier this year, award-winning Devon dairy farmer Di Wastenage MBE became the first female chair-person of the RADBF having also received her MBE in the Queen's 2021 New Year's honours list for her services to UK agriculture. Di is a great ambassador for women in farming. Read more here >>>
Festival goers enjoy farm-to-fork at its finest

Visitors to the world-famous Glastonbury Festival this year had the opportunity to sink their teeth into toasties made with Worthy Farm Cheddar. Made by Wyke Farms who collect the milk from the Worthy Farm herd, it is carefully crafted into cheddar using their award-winning recipe. Read the full story here >>>
17-year-old sets up milkshake vending machine to save family farm
With farm costs stacking up, Jess Bailey's family farm in Staffordshire had been struggling to make ends meet. But when a light-hearted joke turned into a serious business idea, the whole family was pleasantly surprised at the result. Read the story here >>>
Fifth generation dairy farmer adds unique string to the farm's bow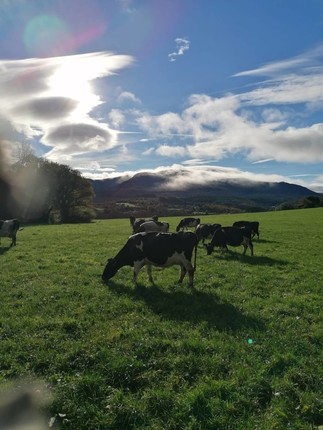 When it comes to getting away from it all, the draw of the countryside is one that many find hard to resist. And while some merely dip their toes into the delights that rural life offers, there are a few that like to get a little more 'stuck in'. Irish Dairy Farmer John is appealing to the latter with his Airbnb experiences offering – providing guided dairy farm walks about his Killarney based farm. Find out more here >>>
Students are 'loving it' at Dorset dairy farm
Fast food giant McDonald's are helping young people learn more about pursuing careers in agriculture with their 'Reframing Nature' programme which saw 11 students from Walsall visit its organic dairy farm in Sherborne this April. Read more here >>>
What's your story?
Do you have your own positive tales to tell? Why not share them with the Megalac community on Twitter and Facebook?