We have been sharing the experiences of a number of professionals within the farming community as they discuss their #MegaFarmingRoles in a bid to enlighten, entertain and clear up some common misconceptions around careers in agriculture…
Agriculture is a diverse industry with many different professional avenues to go down within the realm of 'farming'. It is an industry that can have a tough time trying to attract new talent, as it's all too easy to believe the misconception that you have to be a farmer to be involved in farming.
We want to help alert people to the depth and breadth of opportunities available throughout the industry - with roles in marketing, research, AI, product development, manufacturing, science, customer care and much more, there is a lot going on (and a lot of work that needs doing!)
That's why we've been meeting with various professionals from across the industry to get invaluable insight into their roles, their experiences, and their stories. We hope they inspire you as much as they have us!
Today, let us introduce you to Phil Garnham…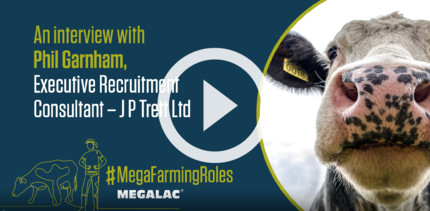 Meet Phil Garnham
We had the pleasure of meeting with Phil Garnham, an Executive Recruitment Consultant for J P Trett Ltd, who specialises in recruiting for management positions in the agricultural industry.
While Phil has grown up from a farming background, his journey to recruitment has taken him across a number of different parts of the industry.
Recruitment isn't what I set out to get involved in…
After growing up on a family farm during the 90s and experiencing the particular challenges and strain placed on the industry during that decade, Phil was encouraged to seek a job away from the fields.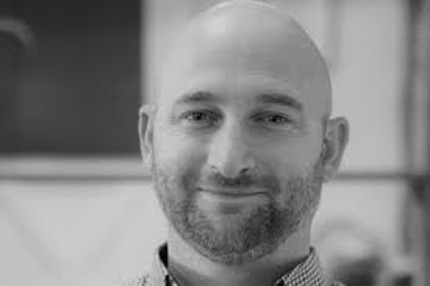 Venturing out into the wider industry, he spent years working in a variety of roles - from grain merchant to grain trader - and eventually found himself becoming fatigued by this career path.
I reached a point where it just wasn't enjoyable anymore. I didn't know what I wanted to do, but I knew I didn't want to do 'that'.
With a base of transferable skills built up over years of assorted job roles, Phil was well equipped to adapt to new challenges but wasn't sure exactly what was required for this new direction.
I didn't know anything about recruitment, and asked what I needed to do. I was told 'You need to be able to speak to people… and that's about it!'
By 2022, Phil has been in the recruitment role for over five years, describing it as an "eye-opening, challenging and rewarding experience." Whether a job transition takes a few weeks or a few months, the destination is the important part in Phil's eyes…
The best thing about working in recruitment is that you are changing somebody's life in a positive way. Ultimately you have the chance to take somebody from a place where they're really unhappy to move them somewhere better.
What does a recruitment consultant for the agriculture industry do?
Packed with consultations, headhunting and the occasional dog walk, here's what an average day looks like for Phil…

Watch: a day in the life of a recruitment consultant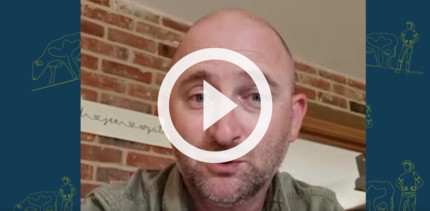 Phil's Final Thoughts
Phil's journey through different jobs before finally landing in the role that puts a spring in his step has been fascinating to follow - and we're sure it's a journey that will resonate with many people perhaps hungry for a new, fulfilling challenge.
Who better placed to advise on searching for a new career in agriculture than a recruitment specialist? Here's some final guidance from the man himself…
There are hundreds of possible roles that you would have probably never even thought of. There is so much more to farming than just combines, tractors and cows. It is a hotbed of intellect, and I urge anybody to investigate it further. Once you're in agriculture you won't change your mind; it's absolutely brilliant.
We couldn't have put it better ourselves. Thank you, Phil!
Stay tuned for more farming industry insights.
We'll be catching up with more members of the farming community - such as our very own Sarah Banks - to discover the diversity of career opportunities available to young farmers and anyone wanting to pursue a career in the agricultural sector, so keep an eye on our blog for future interviews as we explore more #MegaFarmingRoles.
If you have any questions or thoughts about starting a career in agriculture, why not talk to us on Twitter or Facebook? You can also reach out to Phil and his team at JP Trett LTD.