Back in November 2022, our team returned to EuroTier 22, one of the world's leading trade fairs for professional animal farming and livestock management.
It gave us the opportunity to discuss the big dairy farming challenges with attendees from all reaches of the industry, and to share the insights, innovations and solutions that we believe will be shaping the industry over the coming year.
With conversations ranging from the importance of measuring the ROI of farming business inputs to talking about the sustainability "big picture", here is a look at our highlights from the event in Hannover, Germany.

Watch our event highlights here: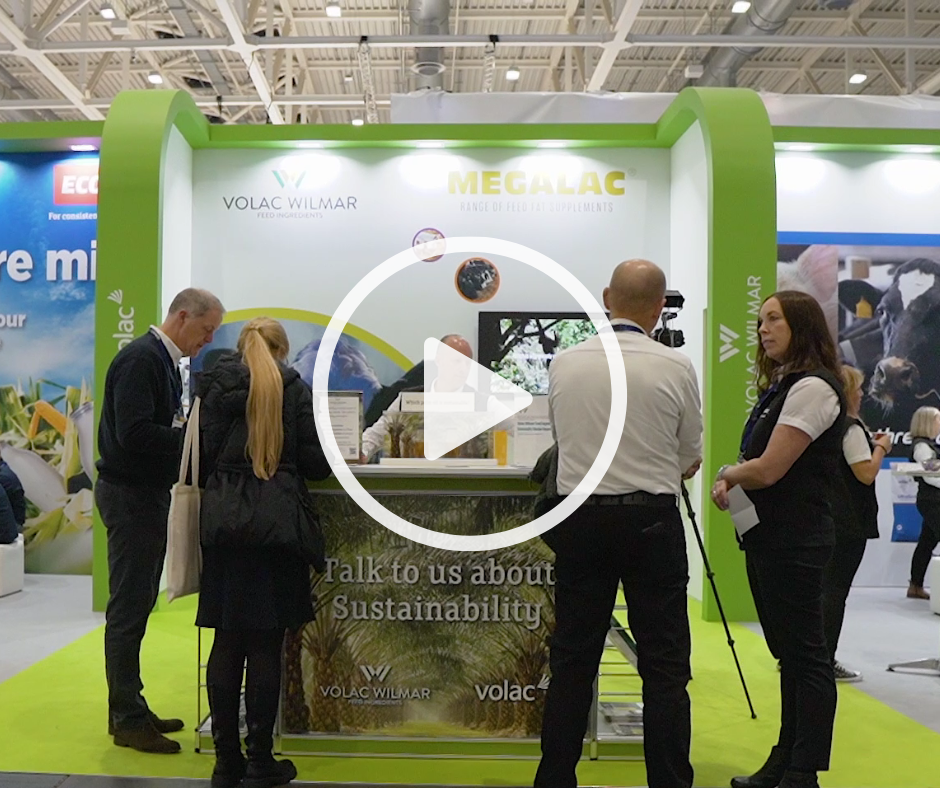 F
eeding Fat ROI Calculator showcase
EuroTier gave us the opportunity to officially launch and present our brand new Feeding Fat ROI Calculator, with Paul Fransen was on hand to demonstrate.
This calculator is designed to help farming businesses accurately track, manage and understand the measurable business impact of their feeding fat inputs. During a period where prices are rising and every pound, euro, and dollar invested matters, operational efficiency and efficacy are prime.
Try the calculator for yourself now ⤵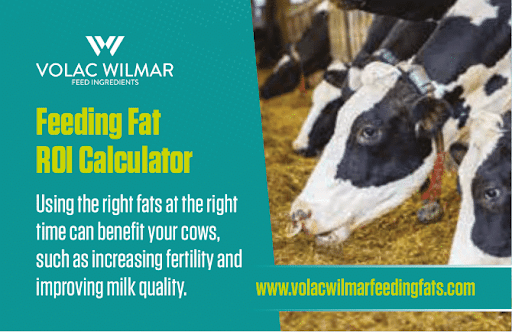 Watch Paul demonstrate how to use the Feeding Fat ROI Calculator and how it can benefit your farming business.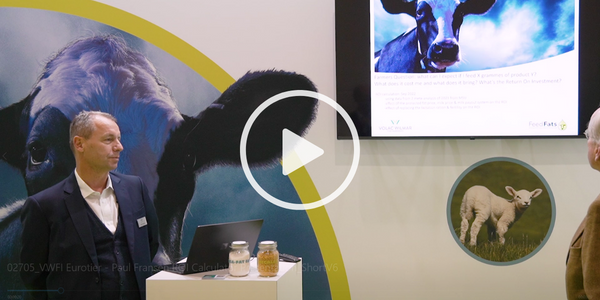 Learn more about calculating your feeding fat ROI >>>


Let's Talk Sustainability
Working to ensure a sustainable food system is one of Volac and Volac Wilmar's core values. That's why we use events like EuroTier to proudly broadcast our messaging on topics such as…


Sustainable Production
Hannes Ten Doesschate, General Manager of Volac Wilmar, was in attendance to explain the importance of sustainable production and operations…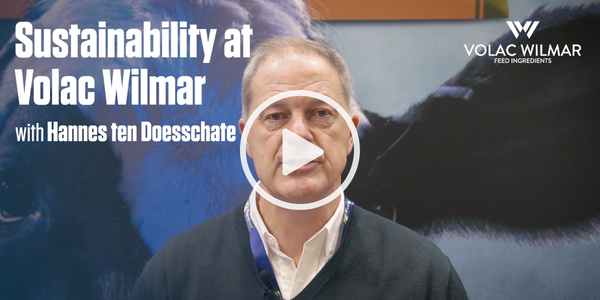 Volac and Volac Wilmar aim to set the bar high for sustainable and ethical sourcing of raw materials, with a keen focus on palm oil. We're vocal in championing the vital role feed fats play in the production of sustainable and productive livestock nutrition, and we continue to make extensive efforts around the world to ensure these ambitions are met.


Rumen-Protected Fats and Methane Emissions
Dr Richard Kirkland, Global Technical Manager at Volac Wilmar, explains how efficient use of rumen-protected fats can positively impact methane production in dairy herds.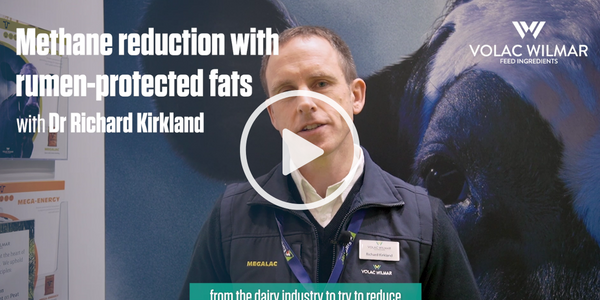 Sustainable Palm Oil and Traceability
Across the week, Gersen Sumardi, Sustainability Analyst for Wilmar Europe, hosted talks on palm oil sustainability and traceability.
We are passionate advocates of sustainable and ethical palm oil, and wholeheartedly believe it has a vital role to play in achieving true global food security.
Learn more about Volac Wilmar's sustainability policies >>> [policy link]
Team Volac and Volac Wilmar in attendance
Our experts from across Volac and Volac Wilmar manned our stand, ready to discuss the ins and outs of dairy nutrition and showcase our ever-evolving range of Megalac products.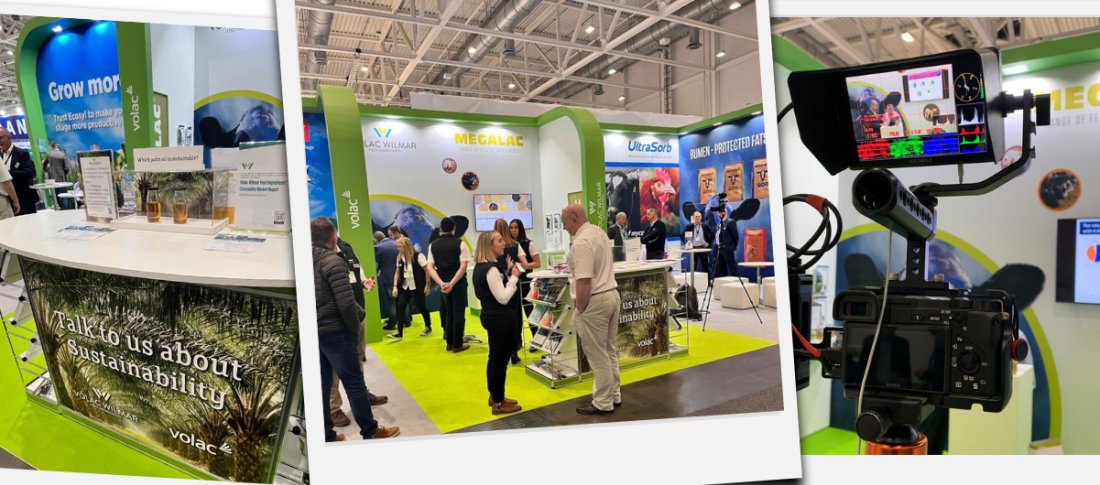 It was good to talk with the people experiencing contemporary agricultural business challenges first-hand. Insight like that is invaluable - and it really helps reinforce our drive to continue trying to address the biggest food supply issues on both a micro and a macro level.
Mike Rodgers, Head of Sales for Volac Animal Nutrition, shares the key industry trends he expects to see develop as we move into 2023 and beyond: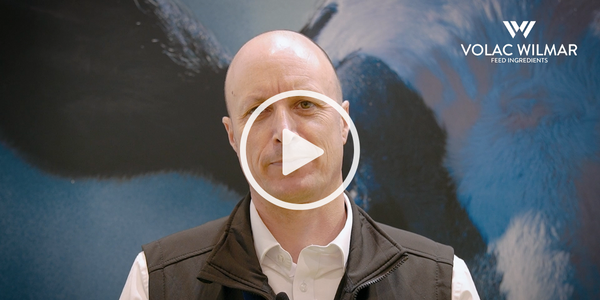 In Summary
From presentations, demos, advice and the chance to talk business with specialists from across the global farming industry, EuroTier was a valuable week in many respects.
Want to calculate your Feeding Fat ROI? Simply click the picture below to try our calculator out for yourself.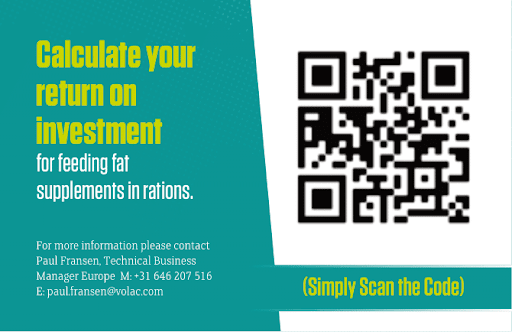 It is always a privilege to get involved with exciting trade events like this and really connect with the heart of the animal nutrition industry.
We will continue to share highlights from this event - and others - across our social channels on Twitter, LinkedIn, and Facebook.
However you chose to follow our EuroTier activities, we thank you for joining us. And thank you to EuroTier for hosting us!