At the mercy of the climate, the economy and political situations around the globe, as well as sharp increases in the cost of fuel feed and fertiliser, the dairy industry is never without its challenges.
As we move deeper into 2023, we can't help but think that the last two years have been particularly tough.
However, being the resilient sorts that we are – adept at problem solving and overcoming obstacles in our paths – our industry has, as always, pulled together to come out fighting.
Here's a roundup of some of the challenges we've faced and the innovative solutions that have come about in their wake.
Extreme weather
From flash floods and hurricanes, to some of the worst droughts on record and wild fires ignited as a result of scorching temperatures, dairy farmers world-wide have dealt with weather in its extremes. With this, as an industry we've doubled our efforts to lessen our impact upon the environment, by targeting greenhouse emissions and operating more sustainably.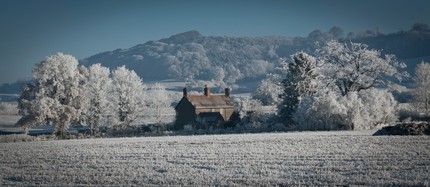 Regenerative farming
In fact, such are the efforts within the industry to minimise our impact on the environment, that there is a huge focus on regenerative dairy farming – adopting practices that aren't simply about what the land can provide us with, but about what we can put back in – and how.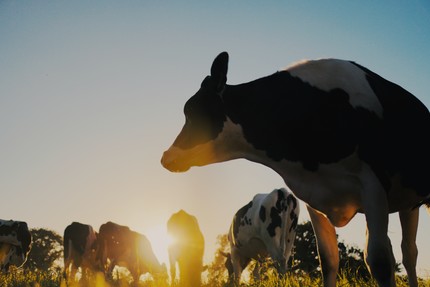 Regenerative dairy farming, by definition, is still ambiguous. However, improved soil heath, biodiversity and carbon sequestration are all prime objectives in the practice.
While many farmers are adopting more sustainable practices at farm level, there is little research available to encourage farmers to pursue these practices to their full potential.
Dairy producer Arla has implemented a four-year pilot scheme where 24 farmers will adopt regenerative dairy farming practices. These farmers from the UK, Sweden, Germany, the Netherlands and Denmark, operating both grass-based and fully housed dairy farms, will then have the opportunity to share experiences, gain inspiration and learn from each other. From here, the establishment of relevant principles and practices for regenerative dairy farming at farm level will be enabled.
Developing heat resistant herds
For dairy farmers, heat stress is a particular concern and with temperatures rising worldwide, its impact is more widely felt.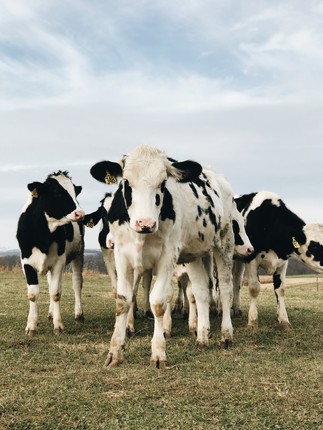 This year in particular, there has been notable progress in the development of heat-resilient cows, with studies into the immune response of cows to determine their resilience to fluctuations in temperature, as well as the process of gene editing to produce cows of a coat colour for better heat tolerance hitting industry news.
Harnessing the power of the elements
Renewable energy isn't a new invention, but the intensity of weather conditions experienced over the last few years, together with the global economic situation, has prompted the widespread adoption of practices to harness the power of the elements, as well as to preserve resources.
From the installation of solar panels at farm level to help mitigate against rising input costs in terms of fuel, energy and animal feed, to larger scale state-level initiatives to ensure the use of sustainable power – great moves are being made to maximise the potential benefits of the resources we have.
In California, researchers from the University of California and UC Merced have proposed a means of utilising the state's extensive network of public water delivery canals to both produce energy and preserve the available water within them. Could so-called Solar Canals help them meet their goal to run on carbon-free electricity by 2045? It's an interesting thought.
The political climate
In recent years, Brexit and the war in the Ukraine are just two events that have had a huge impact on the dairy industry, the food supply chain and the rising cost of living. Both have created some very challenging conditions across the board.
The export of Cheese from the UK was one area to take a huge hit as a result of Brexit – with trade in 2021 particularly low due to uncertainties, trade friction and logistical barriers arising as a result.
But, reassuringly, the January to June year-to-date figures for 2022 showed a 25% uplift on figures for the same period in 2021. This is said to be thanks to increased exports to France and Sweden. Additionally, this year has seen the export of mature, extra mature and vintage organic cheddar to the US – a great coup for UK producers.
Source: https://www.dairyglobal.net/industry-and-markets/market-trends/uk-cheese-exports-see-some-recovery-from-brexit-drop-off/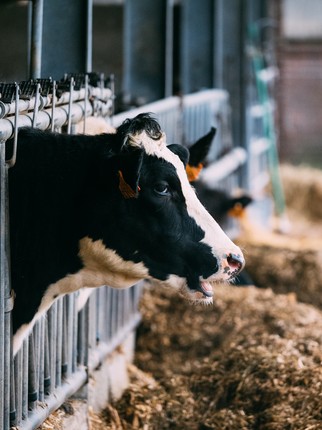 The effects of the conflict between Russia and the Ukraine have been complex and far-reaching – impacting grain, fertiliser and fuel trade globally. However, with an increased industry-wide focus on sustainability and efficiency, for many, two challenges have been overcome in one.
Mitigating high input costs is a strain felt by dairy farmers far and wide, but with investment in dairy tech and by employing expert support, one South African dairy farmer is managing to achieve just this.
Learn how Swartland-based farmer JK Basson utilises Dairy Tech to make the most of genetics and improve farm efficiency here >>>
Environmental responsibility
Due to the increased awareness of our impact on the planet and growing pressure globally to address the causes, the dairy industry is taking huge steps to address the issue of sustainability.
However, addressing sustainability isn't without its own conflict. With the agricultural community under pressure to meet a growing demand for food - with ever tighter profit margins, a certain degree of compromise is naturally tempting.
Livestock agriculture contributes to 10-12% of global greenhouse gas emissions*, of which only a proportion are a result of direct release from cattle. Nevertheless, the dairy industry is tackling this figure responsibly.
Take a look at some of the ways the dairy industry is reducing the environmental impact in the dairy supply chain here >>>
And learn everything you need to know about mitigating methane emissions here >>>
*according to the U.S. Environmental Protection Agency and the Intergovernmental Panel on Climate Change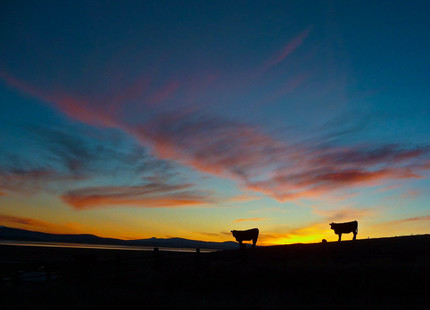 In the US, a newly launched Center for Stewardship Agriculture and Food Security is taking on a 'generational challenge' that focuses on the sustainability of the environment and productivity of farms in tandem.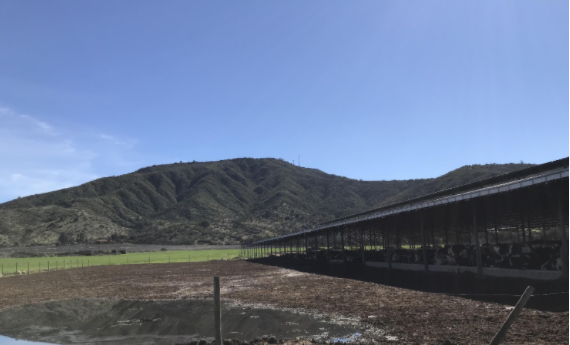 In Chile, new sustainability standards aim to reposition the country as one that produces food in a sustainable way. This has been wrought with challenges due to the perceived infeasibility of the standards by the dairy community. But with the application of flexibility, offering farmers a choice of actions to be scored upon to be certified, there has been early success.
Learn more about how Chile is addressing its sustainability responsibilities here >>>