March 20, 2023
Palm rallies to highest price since November
1 RM (Malaysian Ringgit) = 0.22 USD
1 USD = 0.82 GBP
*Note, exchange rates are for March 17
Malaysia palm prices CPO Settlement Price RM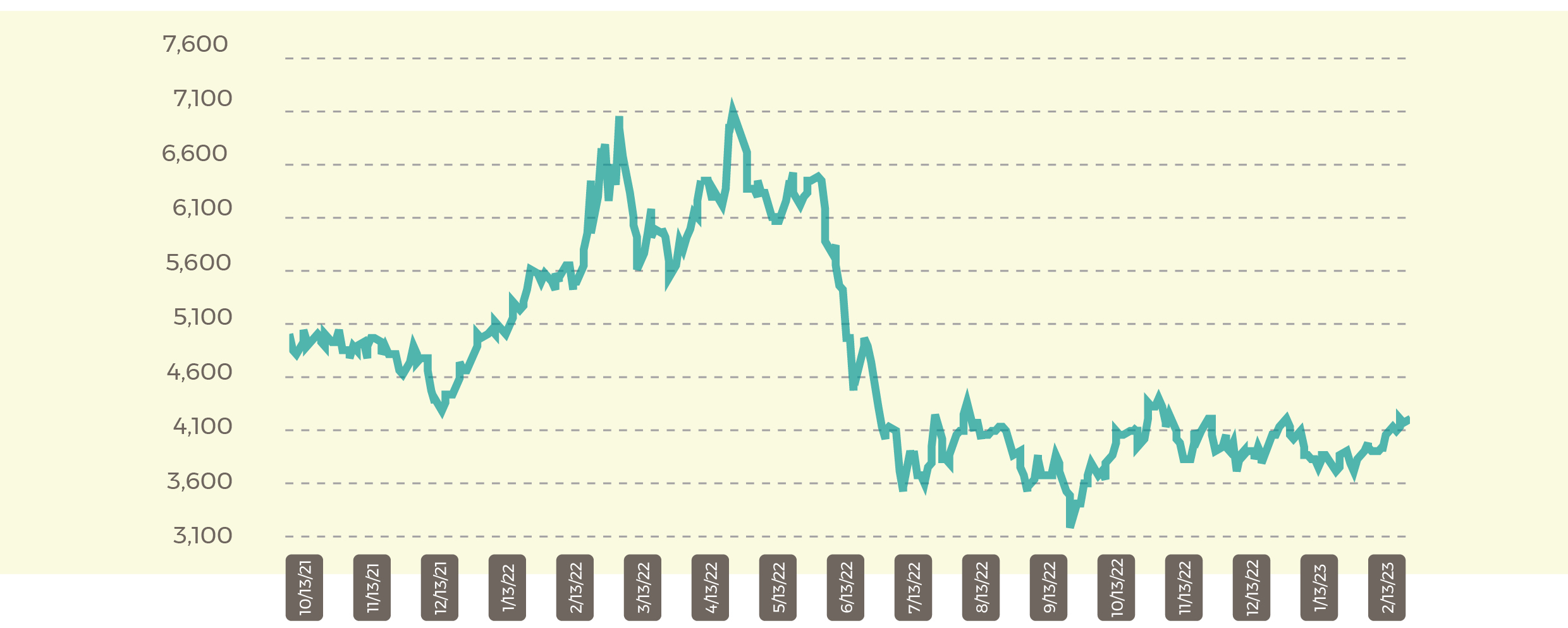 Malaysia's Crude Palm Oil (CPO) settlement price held closed on a four-month high of 4,352 RM/tonne ($966.25) on March 3, the highest price since November 3 at 4,361($968.25) RM/tonne. The rally was short lived, with prices declining to 3,920 RM/tonne ($870.34) by March 17.
Forecast: Indonesia's biodiesel policy, dry weather to keep palm oil prices elevated
At a recent palm oil conference in Malaysia, palm market analyst Thomas Mielke said palm prices are likely to lift from July to December of this year, with a forecasted jump of nearly 16%.
In reporting by Reuters, Mielke said the strengthened prices would be attributed to a combination of El Nino weather patterns straining global inventories of cooking oil and Indonesia's biodiesel policy increasing palm inclusion to 35%.
Disclaimer: The information in this document has been obtained from or based upon sources believed to be reliable and accurate at the time of writing. The document should be for information purposes only and is not guaranteed to be accurate or complete.