September 13, 2023
Palm oil prices decline
1 RM (Malaysian Ringgit) = 0.21 USD
1 USD = 0.80 GBP
*Note, exchange rates are for September 12
Malaysia palm prices CPO Settlement Price RM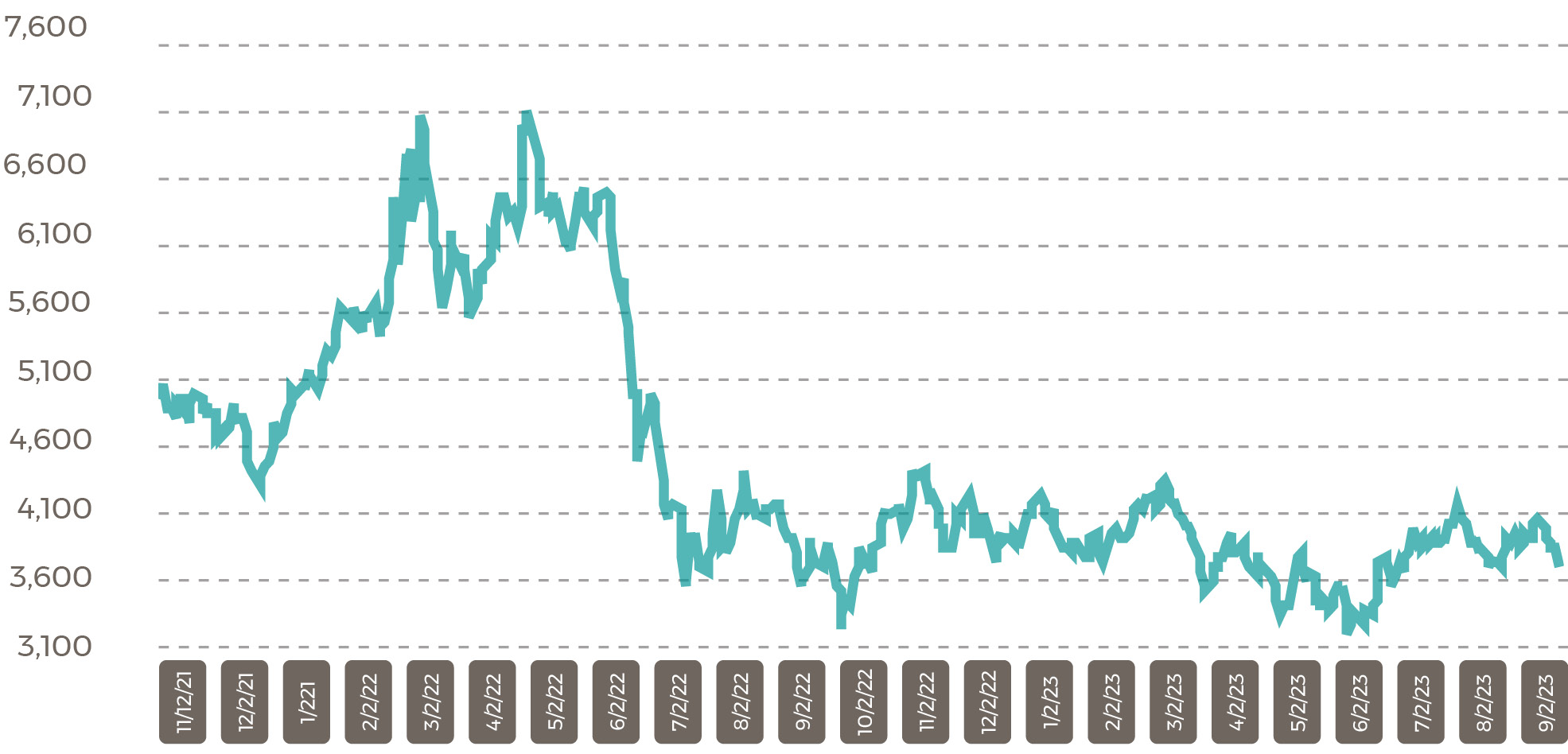 Malaysia's Crude Palm Oil (CPO) settlement price rallied in the last week of August, seeing a month-high of 4,010 RM/tonne ($857.39). September's CPO price peaked on the 1st at 4,040 RM/tonne ($863.80), dropping to 3,688 RM/tonne ($788.54) by September 12
Analysis: Weak rival oil market drops palm oil price
The bearish CPO market is a result of a price decline in competitive vegetable oils and Malaysian palm oil stocks increasing, reports Reuters.
"Dalian's most-active soyoil contract was down 0.43%, while its palm oil contract declined 1.74%. Soyoil prices on the Chicago Board of Trade were down 0.36%," reports Reuters.
According to data from the Malaysian Palm Oil Board, palm oil stocks reached a seven-month high at the end of August, up 22.5% from July. Production also increased by 8.9% while exports saw a slight decline.
Disclaimer: The information in this document has been obtained from or based upon sources believed to be reliable and accurate at the time of writing. The document should be for information purposes only and is not guaranteed to be accurate or complete.